2021 VIS PARENT-STUDENT SKI RACE DAY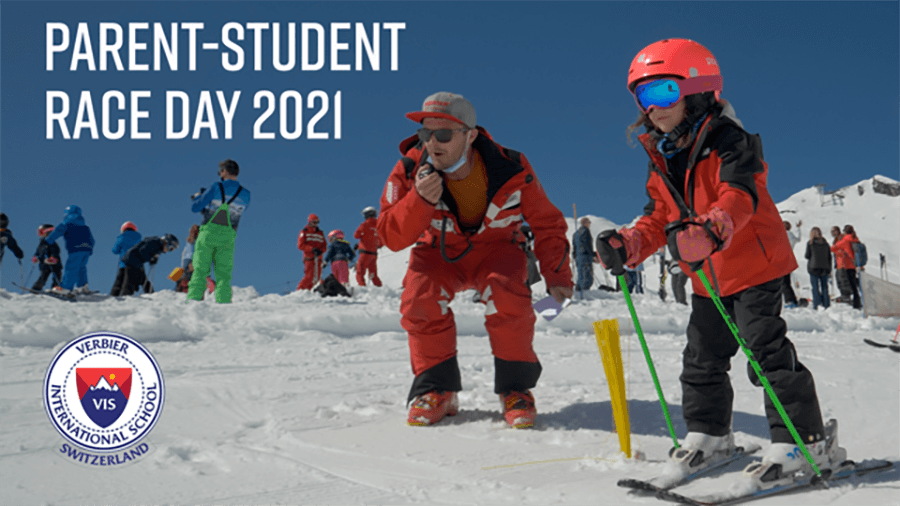 The ski season at VIS flew by this year, and we were happy to receive positive feedback from the vast majority of our students and parents.
We place an emphasis on enjoyment in our ski programme, and It is thanks to our instructors that the children enjoyed themselves so much. Our friends from ESS worked very hard to make the lessons this Winter both fun and educational for the children. For groups in classes A and B, we had a maximum for 4 children per group, and older students benefited from individual attention in a 6:1 maximum ratio.
Here is the video of the race day
It was a pleasure to see children return to school from the mountain with big smiles each day, and very satisfying to hear so much positive feedback from instructors, concerning not only the children's positive attitudes and behaviour, but also their achievements.
Every child can be proud of what they accomplished as an individual this Winter. For many of our younger skiers, it was the graduation from Les Esserts to the 'big mountain', while others skied to Tortin for the first time. Some mastered skiing switch, some made their first parallel turns, some learned to carve, and some had their first foray into the freeride or racing aspects of skiing.
Whatever the progression, we believe that every child is now a better skier than they were in January, and we are very grateful to their instructors for helping them improve as skiers, and of course to the children themselves for their own efforts.
It is almost time now to focus on the other activities available to us in and around Verbier, but we are already excited about next Winter. We fully intend to improve upon this season, and (restrictions dependent), have another race day for all our students and parents.
Enjoy the summer and see you on the mountain next year.
The VIS Team.