BOARDING AT VERBIER INTERNATIONAL SCHOOL (VIS): A GUIDE TO SWISS BOARDING SCHOOLS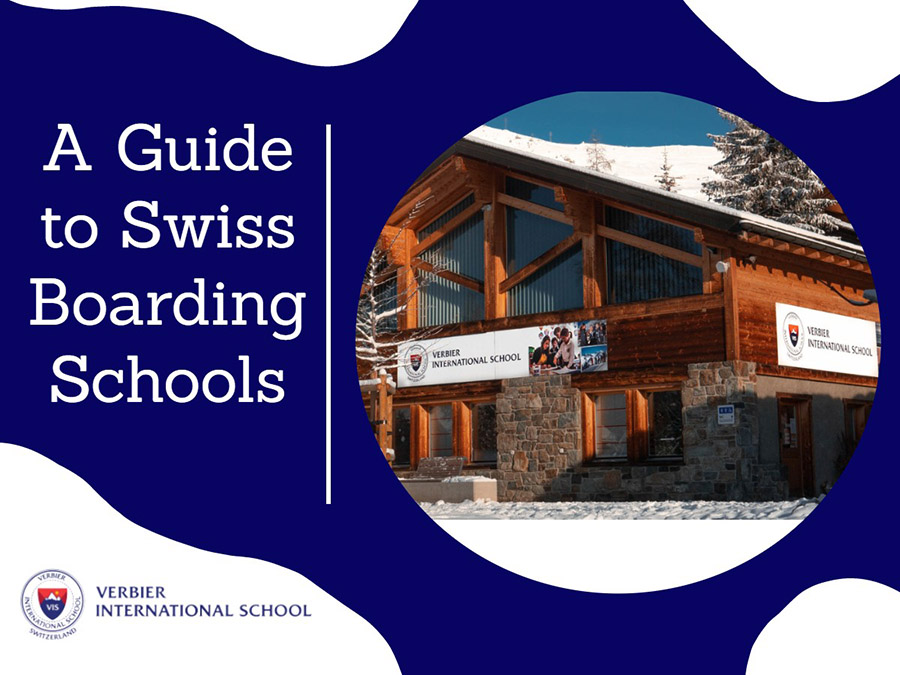 Modern Swiss boarding schools give learners a comprehensive experience. They come with flexible alternatives for parents and offer extensive study programs, multilingual education, community development, and after-school activities.
In Switzerland, education is free but sending your child to a private boarding school comes with various benefits. Co-educational boarding schools in Switzerland are some of the best across the world. They offer international grades and extensive academic standards. This article covers:
What students in a Swiss boarding school learn
After-school activities students can engage in
Why you should consider Swiss boarding schools
How to choose the best boarding school in Switzerland
Some of the best boarding schools in Switzerland
About the Verbier International School
What do Students in a Swiss Boarding School Learn?
Swiss boarding schools offer high-quality education regardless of the institution you choose. However, these schools differ in terms of extracurricular activities, class sizes, degrees on offer, and specialisations.
The Swiss national languages are French, German, Italian and Romansh, making the country a hub for multicultural education. Various Swiss full-boarding schools are bilingual. Lessons in the country are taught in English, German, Italian, or French.
Learners can enroll for internationally recognised multilingual programs or degrees like the International Baccalaureate. Swiss boarding school student bodies comprise pupils from different parts of the world.
After-school Activities for Students in Swiss Boarding Schools
Every Swiss boarding school offers varied weekend and after-school activities based on their location. For example, Saint-Charles provides a wide range of cultural and sporting clubs like excursions, theatre, and choir. Lake Lugano and the Swiss mountains surround the American School in Switzerland. It offers varied activities like theatre productions.
Le Rosey, an excellent school for boarders, has two campuses based on the year's season. Students will have fun afternoons during winter at the mountain campus where Gstaad winter sports take place.
Why you Should Consider Swiss Boarding Schools
There are unique features of Swiss boarding and day schools as seen below.
High-quality of Education
Switzerland is famous for having some of the best education systems in the world. To teach at boarding schools Swiss teachers must possess a master's degree in teaching. Day students and boarders in these schools are guaranteed a comprehensive education. Apart from fundamental knowledge, students acquire critical reasoning skills and sufficient experience that prepares them for University and future life.
Family Atmosphere
Swiss boarding schools are small and private, which allows educators to monitor each learner closely. Doing so ensures that students get the attention they need to thrive. Different boarding schools in Switzerland offer a range of activities, amenities, and benefits that students can enjoy from enrollment. Regardless of the tuition fees, the beautiful environment and high-quality education are among the best across the globe.
Extent of Care
Switzerland is a family-oriented country that strives to develop a close-knit community with international students and locals alike. Apart from the small size of many boarding schools in Switzerland, the overall family atmosphere facilitates an intimate and personalised level of care.
HOW TO CHOOSE THE IDEAL SWISS BOARDING SCHOOL FOR YOUR CHILDREN
Every parent wants to be satisfied and comfortable with the school program they choose for their kids. Here are some tips to help you make the right choice.
Ensure the boarding facilities, extracurricular activities, gender division, and class size are ideal for your child.
Think about international and language offerings. All programs come with different language offerings, but you should choose the immersion level you need for your child.
Pick a boarding school that offers your preferred program or degree. Remember, every school emphasizes varied graduation programs like the French Baccalaureate, A levels, or the International Baccalaureate. Consider what is best for your child in terms of transitioning to University before making a decision.
About Verbier International School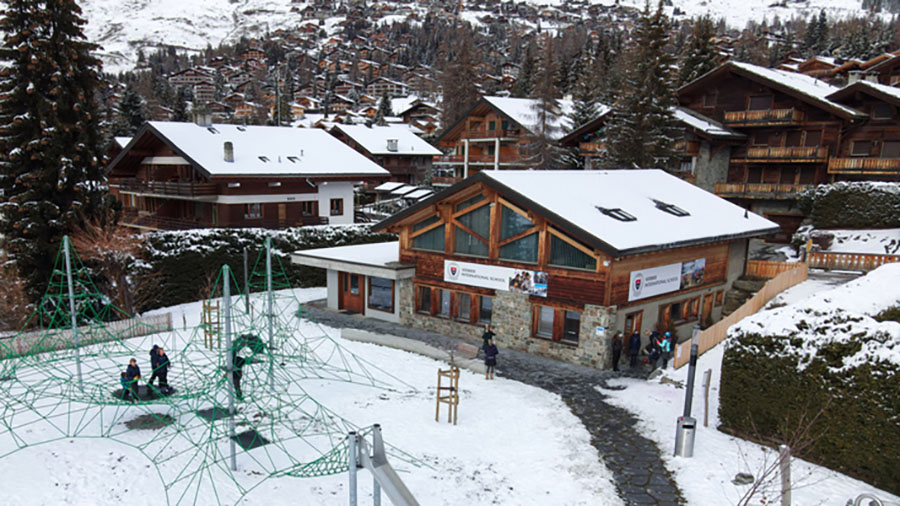 Being a student at Verbier International School is a wonderful opportunity to grow and learn in a safe, nurturing, and exceptional environment. Becoming a boarder at the newly opened Verbier International School boarding house, Chalet l'Epervier will enhance this experience tenfold.
Bienvenue to Chalet l'Epervier, our newly opened boarding house where we welcome VIS students from Years 7 – 11 (11 to 16 years) starting in August 2021. The chalet can accommodate up to a dozen students in rooms of one or two.
It is a stand-alone, three-floor chalet, with a large sunny terrace, a garden, common and study areas, a kitchen, a dining room, and a large basement for storage and laundry. House Parents live in the chalet with the students and ensure everyday tasks are completed, and provide a welcoming and warm, safe space to every boarding student in their care.
Day-to-day life at Chalet l'Epervier is structured around school time and academic obligations, and free time and extracurricular activities. A typical day of term starts with a hearty breakfast; cooked or Continental, from 07:00-08:00, before students head off to school.
The boarding house is conveniently located at a walking distance from school, a few hundred meters from the closest bus stop and a few minutes' walk from both the local equestrian center and the local sports center. After school, borders remain at school for homework under supervision, and they can then either return to the chalet or head out to any activities they have signed up for in the area.
There are many activities on offer in Verbier and its surroundings, such as indoor/outdoor climbing, swimming, ice skating, squash, tennis, basketball, horse-riding, trail running, mountain biking, football, rugby, gymnastics, dance classes, yoga, and musical instruments lessons to name a few.
Evenings at Chalet l'Epervier start with dinner. Meals are varied, healthy, include a starter, main course, and a dessert, and will cater to specific dietary requirements if someone has an allergy or intolerance. Active banter is encouraged at mealtimes, electronic devices are banned, which is truly a time to relax and chat and enjoy each other's company. After dinner, students can study, read, or play a board game before turning in for the night.
Weekends as a boarder at Verbier International School are packed full of exciting expeditions and adventure. We are so fortunate to live in an Alpine paradise nestled on a south-facing plateau with a plethora of sporting and cultural pursuits on offer right at our doorstep. These include:
Day trips to major cities and cultural sites in Switzerland
Hikes or mountain bike rides in the area
Skiing
Snowboarding
Ski touring during the winter season
Camping out under the stars next to an Alpine stream
Painting watercolours on canvases set up on easels high up in Alpine meadows
Fishing in high mountain lakes
Each weekend the house parents at Chalet l'Epervier, organise an outing or activity for everyone. All boarding students will participate in these outings for their own personal growth and the unforgettable shared experience and bonding opportunity these outings offer.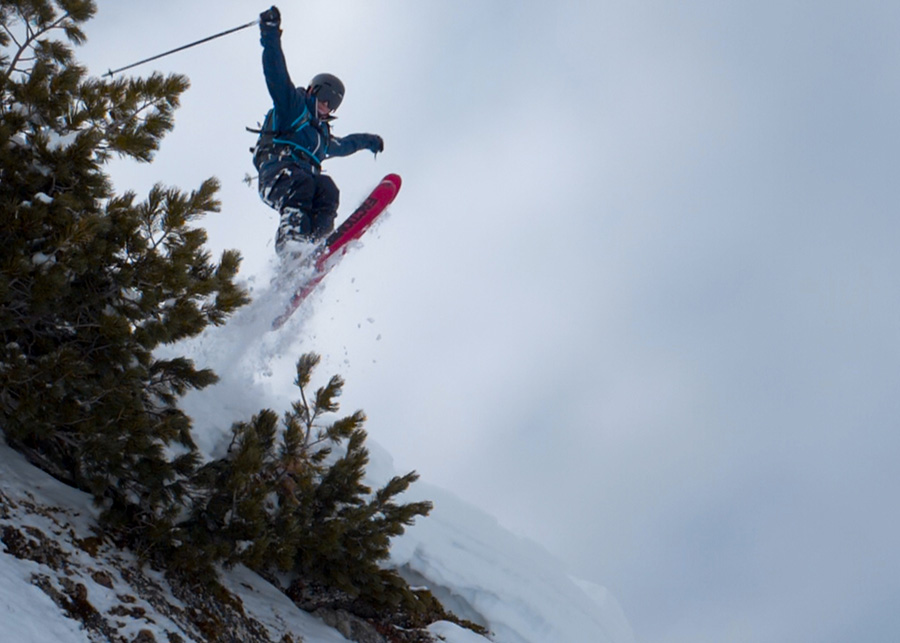 Life as a boarding student at Verbier International School is a true home away from home. Our ethos is inclusivity, tolerance, and compassion. We place great importance on fostering a real sense of belonging and family.
We believe this is best achieved through shared experiences, mutual respect, kindness, and looking out for one another. Our students' wellbeing is crucial to us, and therefore the House Parents at Chalet l'Epervier have been carefully selected. We look forward to introducing VIS' new House Parents at Chalet l'Epervier, to our boarding students in August 2021.
We are delighted to see this new chapter in the 11-year history of our school in Verbier come to light. Verbier International School continues to prosper as a certified international school in Switzerland with Cambridge IGCSE accreditation and a faculty of qualified and dedicated teachers, the addition of a boarding school is the natural continuation of our growth. We are excited about the future, and we look forward to welcoming our new boarding students to Chalet l'Epervier in August 2021.
House Parents Introductions
Mrs. Esteves Eliasson and Mr. Bayo Ponce are an enthusiastic married couple in their early 40's full of energy, who moved to Verbier and fell in love with nature and everything this lovely place has to offer.
They enjoy a wide variety of sports combined with the opportunity to develop their careers and are now truly excited by the new possibility that VIS is offering to parents and students: the VIS Boarding house.
Their aim as House Parents is to follow the same rules and principles that naturally occur in a family home. With two grown children of their own, who have already flown the nest, they fully understand the importance of family.
Their responsibility is to care for the children and make them feel at home. They believe that a robust support system and close role models are vital to our student's academic and personal growth. Much more than caregivers, they would like to be the students' mentors, counselors, and companions, available at all times for any need, be it emotional, academic, or practical.
Mrs. Esteves is half Spanish and half Swedish. She studied at the University of Gothenburg. After several years of teaching in Sweden and London, Mrs. Esteves now works at VIS, where she teaches Maths, Geography, and Spanish for students aged 11 to 16 years old.
Mrs. Esteves enjoys the positive environment of the school and the teamwork between students and teachers. She is dedicated, patient, and supportive. Her hobbies include reading, hiking, swimming, and learning new things.
Mr. Bayo was born in Spain. He studied Digital and Analog Electronics but always felt the need to increase his fields of interest. That path finally brought him to Verbier, where he works as a freelancer. He is passionate, caring, and loves sports.
They are committed to this programme, are both enthusiastic about exploring Switzerland, and fully understand the importance of being present for the needs of their boarding students, be it for homework support, personal needs, or conflict resolution. We are sure our boarding students will be in good hands!
Switzerland has one of the highest-quality education systems across the world. If you are considering international education for your child then Swiss boarding schools can be a great option. Read more about Switzerland and international schools on the blog.