DO YOU NEED SOME CAS IB IDEAS?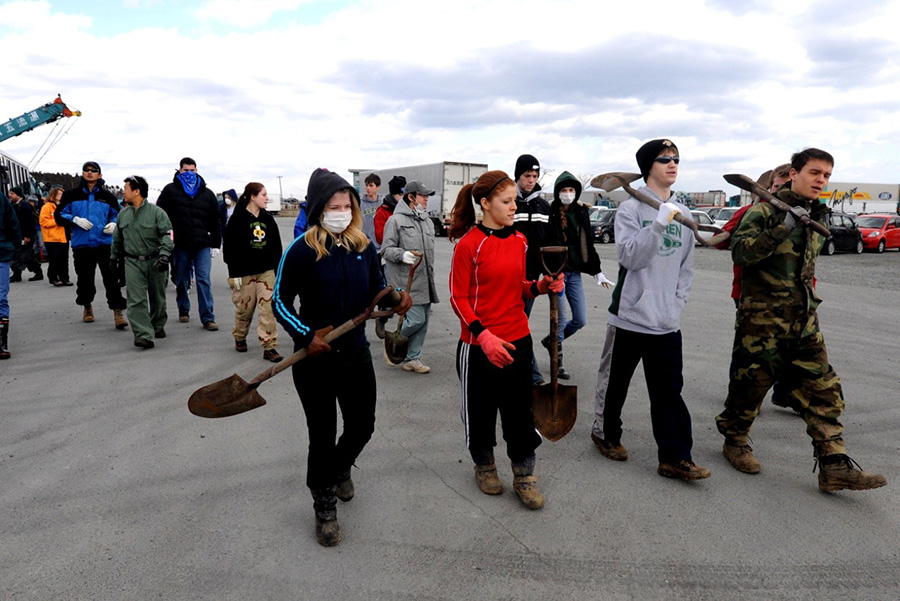 The IB (International Baccalaureate) gives young students an opportunity to continue with their international education. The program promotes both academic and personal development and enables them to shine in their personal developments and studies as well. LVIS Secondary School prepares students to enter into the IB programme should they wish, and familiarise them with the concepts of CAS.
Creativity, Activity, and Service or CAS is a program that all IB students must complete. It can be cited from the first day of junior school all the way to senior years. It lasts for a minimum of 18 months. The CAS and IB program comprises of detailed participation evidence in different experiences and one CAS project at most completed within the period of one month and with a justifiable balance between creativity, activity, and service.
The three strands of the CAS program are woven with specific activities which are outlined as follows.
This involves analyzing and approaching ideas dominant to an authentic and, or analytical performance or product.
Activity involves physical application which promotes a healthy lifestyle.
Service is all about collective and alternate commitment with the community in a bid to respond to authentic needs.
CAS inspires students to participate in activities both as part of a team and as individuals, which happen in local, national, and international circumstances. However, for the purpose of this article, we shall focus on local activities.
CAS enables students to improve their interpersonal and personal, civic, and social development via observational learning and this brings about a critical counterbalance to the academic pressures that come with the IB diploma program.
The program should be challenging yet enjoyable enabling students to explore their self-discovery personal journey which identifies each student's starting point from an individual perspective.
UNDERSTANDING CAS AND THE IB EDUCATION IN LVIS SECONDARY SCHOOL
LVIS is a school that's committed to preparing international pupils at the KS3 and KS4 levels for IB studies. The school integrates the IB core concepts of pre-CAS: Creativity, Activity and Service throughout the school year. LVIS Secondary School regularly welcomes and participates in discussions with guest speakers connected to the theme of "Greening Verbier".
In collaboration with Johanna Bernstein, a local environmental lawyer, our pupils helped put together an appeal to the local commune for the implementation of more environmentally-conscious initiatives.
Several of our pupils spoke at community events, voicing their concerns for the future of our mountain region and the world in general if climate action does not pick up speed. Inspired by the efforts of Swedish activist Greta Thuberg, our Secondary School pupils marched through Verbier during lunch with banners to help show our community that they care about the Earth's future.
Last October, the Secondary School was invited to the United Nations Palais des Nations in Geneva to participate in the Youth Entrepreneurship Pitching Event: Start-ups and Scale-ups for SDGs (the United Nations' Sustainable Development Goals). After watching the top ten international finalists present, the children were invited to come to the stage and share their thoughts for innovative solutions to the SDGs.
This past May, the Secondary School participated in a 4-day trip to Berlin in collaboration with CAS trips–an educational student travel tour operator which focuses on sustainable tourism and which tackles the UN SDGs whilst engaging in volunteer projects inspired by the notions of Creativity, Activity and Service.
During our time there, the children participated in a CAS workshop during which they were presented with the SDGs and innovative solutions to world problems created by other children their same age. They were challenged with coming up with a solution to an SDG and creating an action plan.
Renowned for its street art and graffiti, Berlin gave the children an opportunity to learn about these protest art forms. The pupils were able to even make their own graffiti in the style of the street art we saw on the buildings in Berlin, in line with the Creativity component of CAS.
In June the Secondary School spent four full days in a Service initiative by working with a local alpage at Col du Lein. The pupils helped local farmers clear the paths and fields for the cows coming up to pasture this summer in an effort to give back to our community. Local guides and the Club Alpin Suisse de Martigny, who taught us about the alpage, met us.
LVIS plans to continue in this same vein in the coming years, as pre-CAS helps the children to develop an entrepreneurial mindset and an interest in international affairs–qualities which will help them to be ready for IB studies and to be better global citizens.
Actual and resolute activities which accommodate one or even more of the learning results.
It should encourage students to utilize the CAS stages which are: preparation, investigation, reflection, action, and demonstration to act as a guide to CAS projects and experiences.
Tasks which should enhance the student while being attainable in scope
Should trigger thoughtful consideration such as; strategizing, reviewing progress, and reporting executed on ManageBac(a platform or the IB program)
CAS should also focus on verification and meditation on personal learning and results. Lecturers are committed to ensuring that by the completion of their CAS experience, students should be able to demonstrate evidence that they have taken part in activities which have triggered various results such as:
Recognizing their individual strengths and invent areas for evolvement
Indicating how to launch and schedule a CAS experience
Showing that challenges have been executed to for new skills
Demonstrating dedication and determination towards CAS experiences
Showing commitment with matters concerning matters of both global and local significance
Indicating the skills and understand and the advantages of working together as a team
Identifying and assess the ethics of actions and choices.
All results should be available for a student to fulfill the CAS requirement. While some could be illustrated numerous times in different activities, completion only requires proving every result.
Many former cas students attest to the fact that coming up with new ideas for CAS can be an arduous task. When it comes to choosing activities, students must first understand what a CAS activity entails depending on where they are. Generally, the following ideas will help them mak an informed choice.
You need Specific Number of Hours to Complete Each Activity
Some schools will give students at least 80 hours when in reality they each only require 50 hours which can even be divided further.
Students must have an Activity that lasts for more than 3 months
While once off volunteer work and activities are good, students need at least one prolonged activity which they can participate on for a longer duration. Often, they include these activities in their daily schedule and dedicate most of their time to execute.
Students will need a Supervisor
Students will require someone who can attest to the fact that they participated in the activity. Their supervisors will need to provide proof in writing. The supervisor shouldn't be anyone you have close relations with.
WHAT CAN STUDENTS DO FOR CREATIVITY?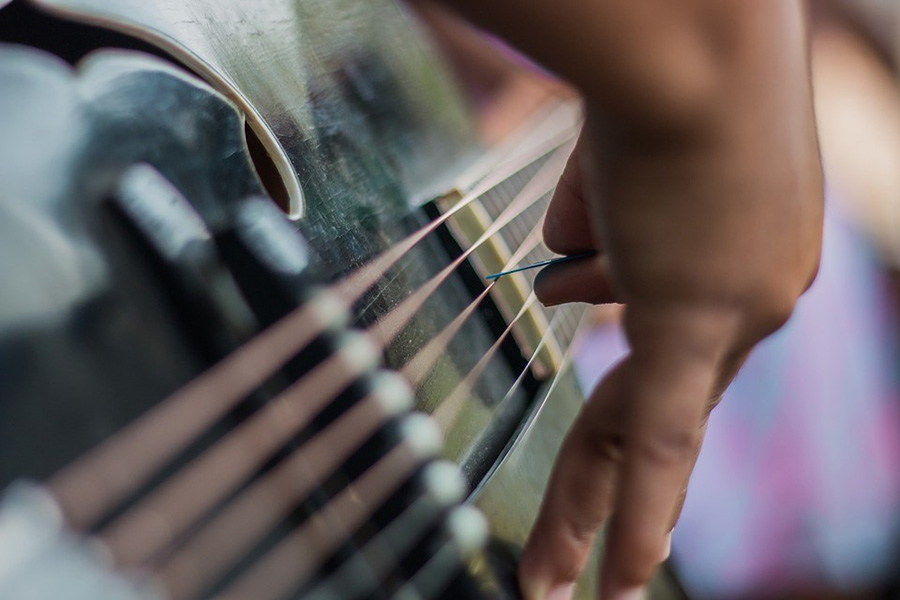 There are various activities students can engage in such as:
Learning how to Play a New Instrument
Music is not only therapeutic, but it can also bring out the best out of everyone whether or not they are talented musicians. Students can take simple music lessons per week and the good news is, this activity can last for more than three months without compromising on your other planned activities.
To make it more interesting and engaging, you can organize informal concerts, form bands, and plan benefit concerts in a bid to encourage participation. You can also use these activities as service seeing that they involve organizing of events.
When it comes to activity, you have a whole lot of them to choose from. They include:
Many schools across the world have various sports teams and you can choose to join one. You don't need to have a special interest in sports to join. However, being passionate about the activity you choose goes a long way in guaranteeing excellence.
You may want to opt for dancing instead of sports. Remember, your sport of choice cannot be something you have participated in all your life. It must be something completely new. Don't forget to take photos detailing your participation as you will need them to provide evidence.
Get Involved During Sports Days
Many schools organize annual sports days. You can leverage such opportunities to take part in events that are delegated to you. You could even request to be included in the planning committee of the events where you will not only engage in the activity, but you'll also participate in service. Seeing that these events are organized by the school, you may want to request a teacher to become your supervisor. Don't forget to capture videos and photos to show evidence of participation.
Use the Elder Community within Your Locality
This activity depends on your current location and the specific elder programs there are in your local area. Some homes for the disabled or elderly people have laid down programs aims at inviting volunteers who can help the elderly lead an active lifestyle.
In Denmark for example, volunteers are allowed to hire a taxi bike from elderly homes of their choice which they use to cycle with the elderly people. This not only helps them render service to immobile people but it also helps the volunteers to exercise. Further, it gives both parties an opportunity to bond and understand one another from a different point of view.
Volunteers will get a chance to fit in the shoes of the elderly immobile people who have probably led a fully independent life before. If you don't have such a program in your locality, you can invent new ways of assisting other people to become mobile as well.
This is not only and activity but also an act of kindness and service. Students can request one of the employees at the elderly home to become their supervisors. Remember to take photos in all your engagements in the home as they help you provide evidence.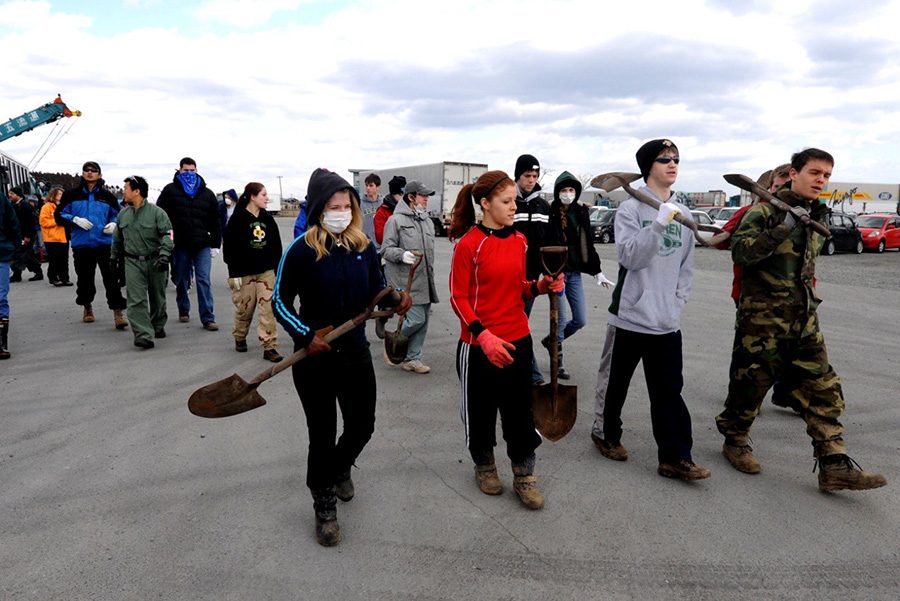 Students can choose from the numerous available acts of service. For instance, they can volunteer in cleaning their local areas. If you live in the urban or even semi urban areas, you know that the municipalities and other waste collection companies struggle to keep the cities and local towns clean.
You may want to volunteer in some of the cleaning initiatives organized by the municipalities. Students can also come up with new strategies and collaborate with waste collection companies to organize clean up drives. Ask one of the leaders to become your supervisor and don't forget to take photos.
Volunteer to Festivals, Concerts, and Open Houses
This is among the simplest ways of gaining points for your volunteering activities. Students can offer to provide cleaning services at these concerts, distribute flyers for the festivals, or even block roads to make way for games or sports. Public events appreciate volunteers and the organizers are always willing to become your supervisors.
While some students may find this act of service boring, it's an ideal way of earning service points. Taking the initiative to begin will be a hard task. However, you could be surprised by how much fun it turns out to be. Consider volunteering in colleges and schools, whose events are often short and exciting. Take enough photos and while at it, you can invite some of your IB colleagues to volunteer with you. This will make the whole event even more exciting.
Participate in Summer Camps
Students can even engage in Creativity, Activity, and Service during summer camps. You can become a group leader for summer camps or even a supervisor. You will have sufficient time to volunteer in various activities such as building houses.
The best thing about doing CAS during summer camps is; you will have plenty of time to accumulate your service hours, and there'll be many people such as camp organizers willing to supervise you as you execute your tasks. Don't forget your camera because you will need to document your journey with clear photos for the purpose of evidence.
Executing CAS can get frustrating and tiring. Often times, students will run out of ideas which can be stressful. The good thing about CAS is: you can custom make it to fit your personality and schedule. Again, you don't want to be juggling between CAS and IB, and studying for your exams. To avoid this, try to get a big percentage of your CAS program done within the first year. In this digital age, there are numerous options to be creative. You just need to remain focused and you are sure to identify the right opportunities.