CLASSES E AND F GET A VISIT FROM RENOWNED ARTIST IN VERBIER, ROSALIND MONKS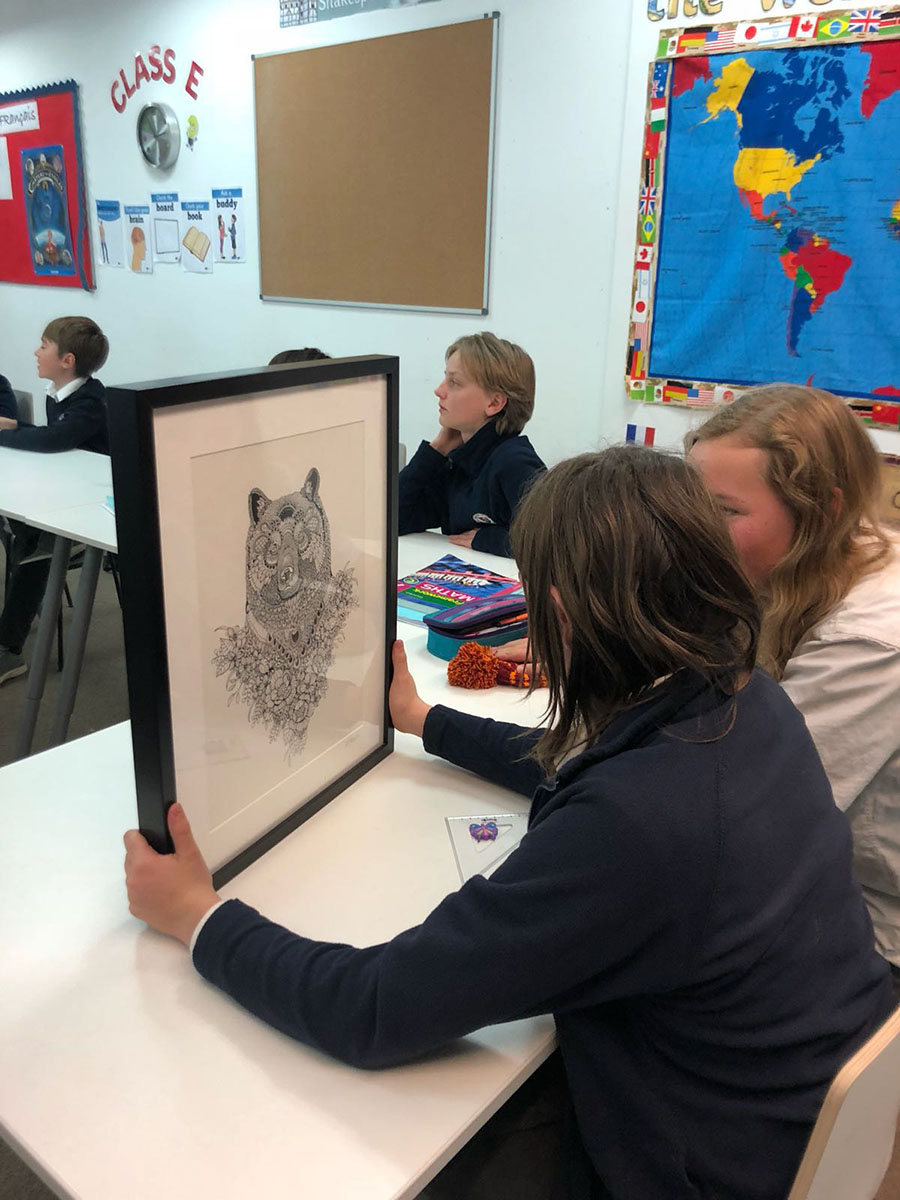 Year 7 to 10 students gain awareness of how art, design and craft is all around us thanks to a visit from renowned artist in Verbier, Rosalind Monks, during their weekley Art class.
The visit really opened their minds to the different job possibilities there are as an artist, and they were intrigued by Rosalind's work as an illustrator, especially the way in which she gives objects another life. Rosalind's work is inspired by the natural world and many of her patterns are influenced by jewellery, textiles and tribal designs from around the world.
To find out more about Rosalind, visit https://rosalindmonks.com/