DAVID ATTENBOROUGH REPLIES TO OUR PUPILS!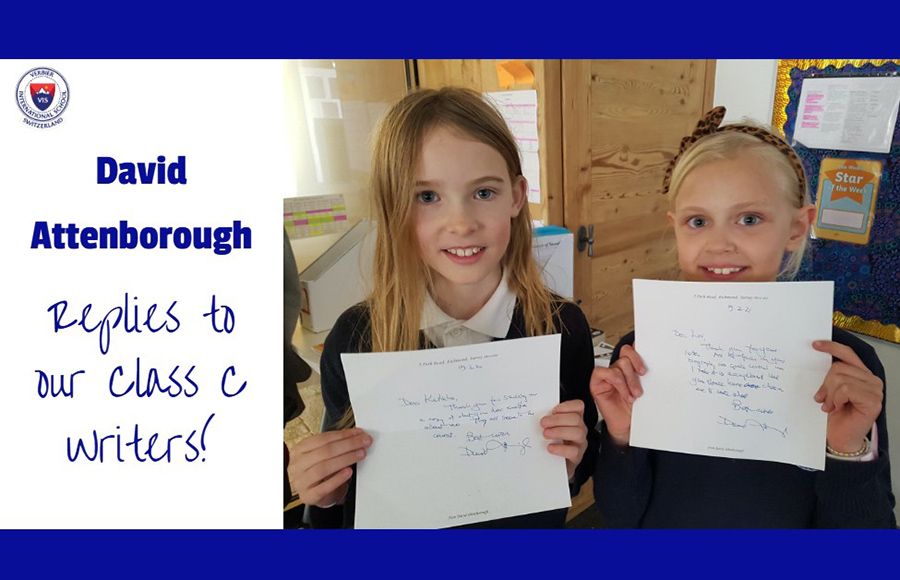 In our writing lessons, Class C have been learning about how to research for and write biographies.
One team had to choose a person who has inspired them in some way. They did all the research themselves and wrote some excellent biographies. Once they were finished, we took a trip to the Post Office (where they also had the chance to practise their French) and posted our biographies overseas to whoever they had chosen to write about.
This included children's authors Jacqueline Wilson, JK Rowling and David Walliams; gymnast Simone Biles; Youtuber Mr Beast; singer/songwriter Sam Smith; and nature presenter Sir David Attenborough.
For our topic this term, we have been learning about 'Our Planet' and have been completely inspired by Sir David Attenborough's witness statement in his programme 'A life on our planet'. Therefore, not only those who wrote their biographies about him (Katinka and Liv) but the entire class were completely thrilled when they received his hand-written replies!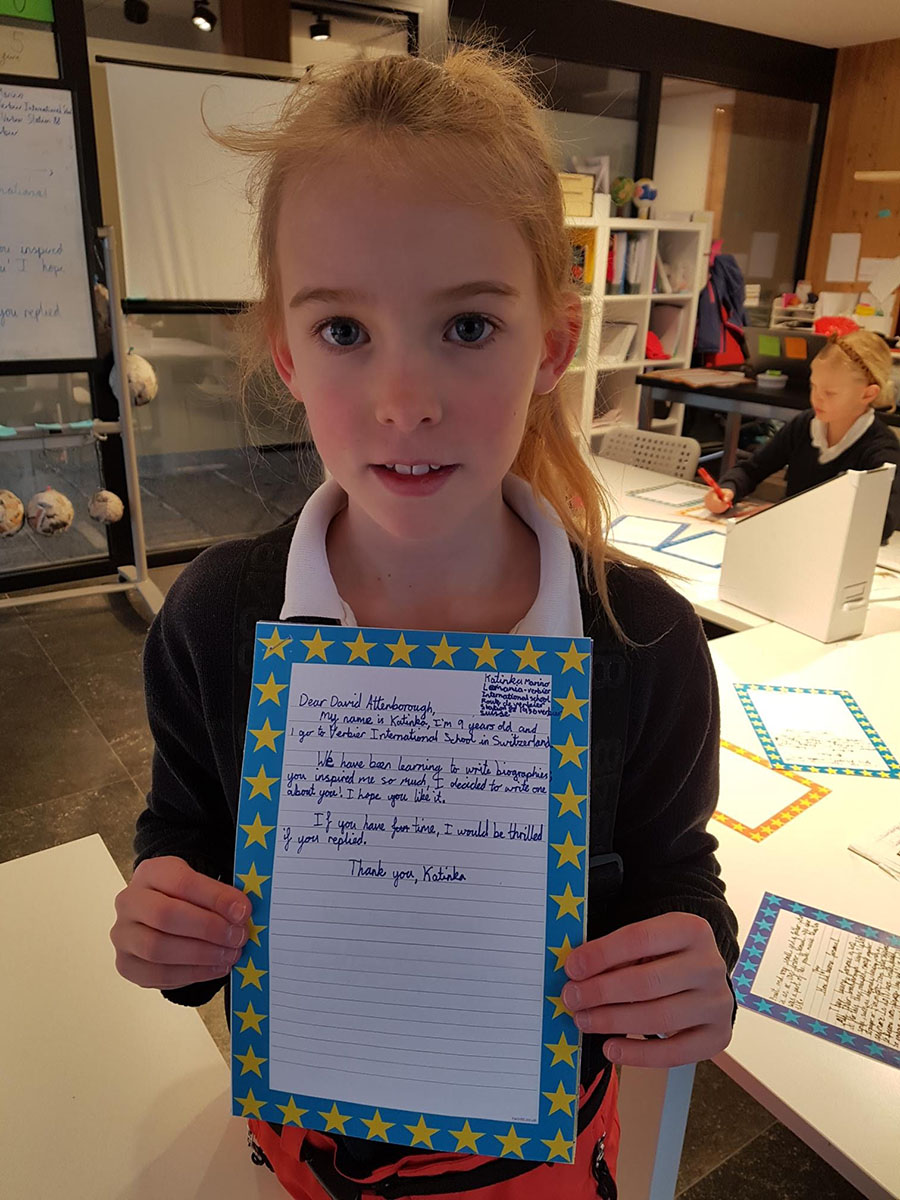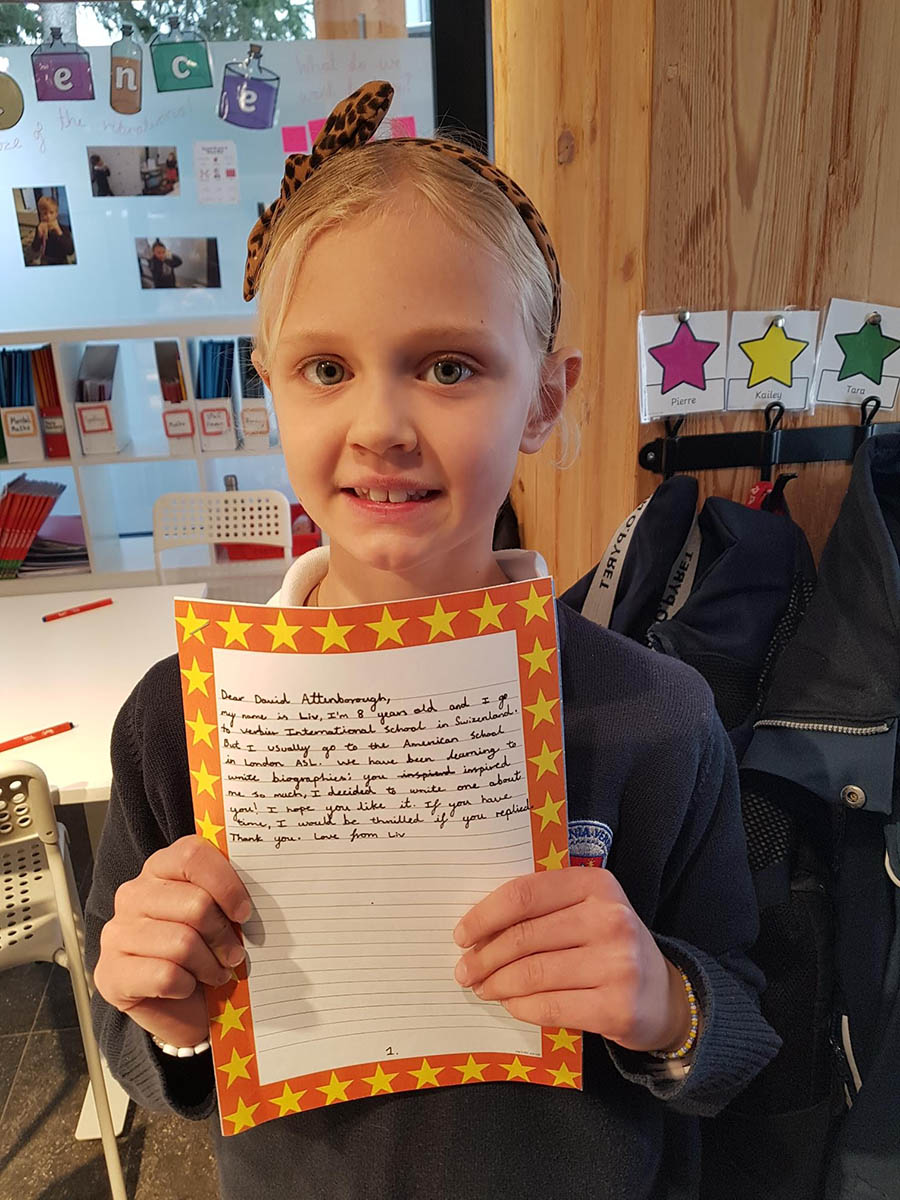 We really appreciate what he has done and is doing for the planet and feel honoured that he took the time to write back.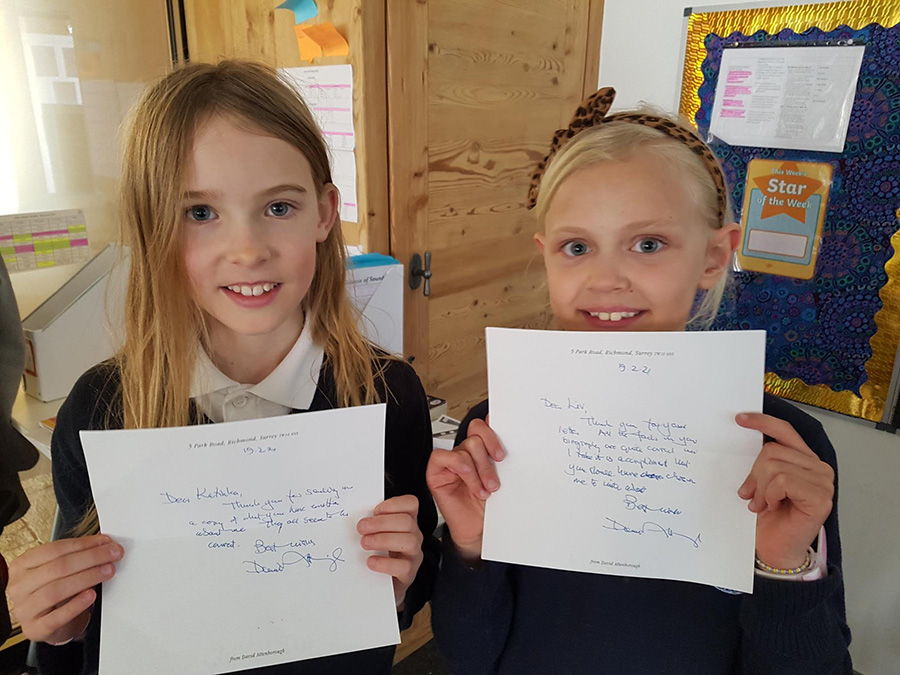 Well done to all the writers and fingers crossed we hear back from some others!
Here are some photos of the whole process.