Excursions at Verbier International School: yes even now!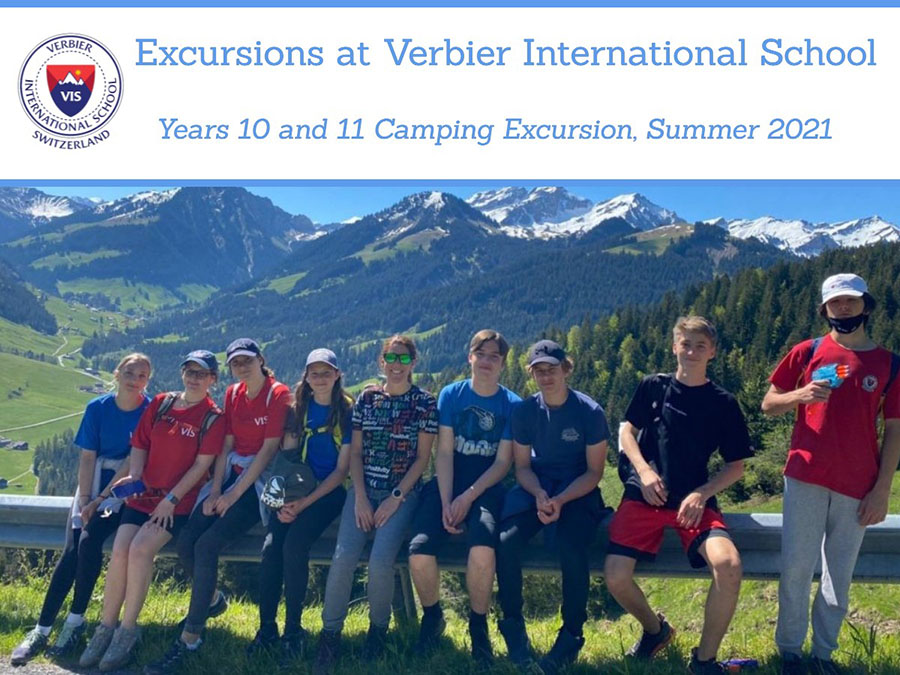 Years 10 and 11 Camping Excursion, Summer 2021
This 2021-22 school year has been unlike any other. While the world again witnessed the closing of schools and a shift back to remote learning, Verbier International School has remained open this entire school year. Indeed, primary and secondary schools in Switzerland have not closed at all this past year, unless a positive case was detected within a class. But this was not the case for VIS; we have remained open and we were able to offer our students optimal conditions to complete their learning this year.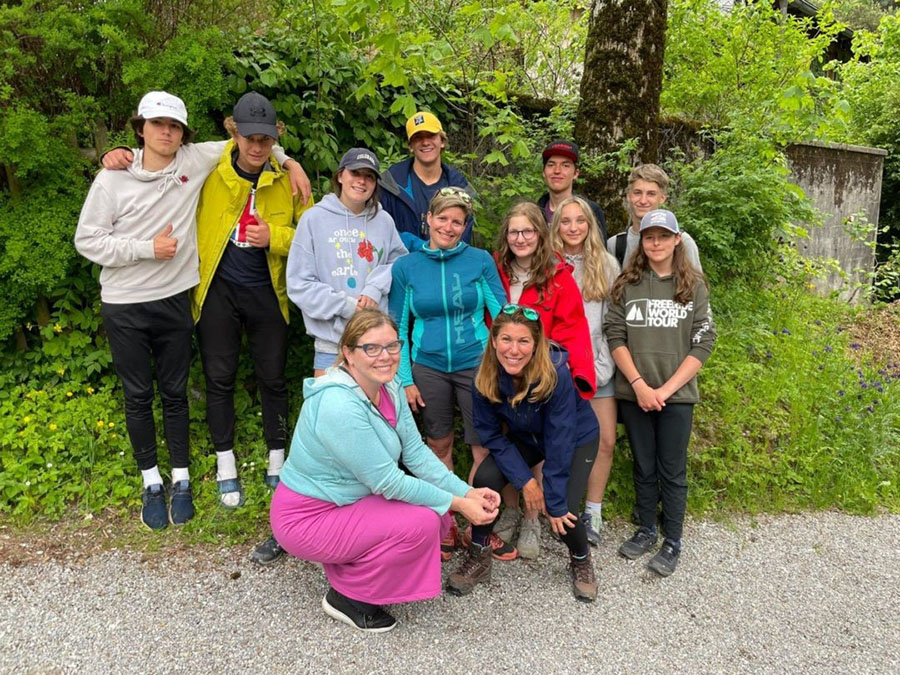 VIS is an accredited Cambridge International School, therefore we were able to register for, prepare for and sit our CIE IGCSE exams for this June 2021 series. Some examination boards, like Pearson Edexcel and even entire countries, made the decision to cancel exams, to the disappointment of many students who had been working so hard. Thankfully, exams went ahead without any glitches, and our students have learned and grown so much through this experience.
As a reward for their hard work in preparation for this IGCSE exam series, and thanks to the easing of COVID-19 restrictions in our region, our Year 10 and 11 students were whisked away on a two-night camping trip to Château D'Oex. Located in the beautiful region of Pays d'Enhaut in the Canton of Vaud, Camping le Berceau is at the doorstep of the best the region has to offer: magnificent hikes, breathtaking views, yummy regional cuisine made by locals, and fun crafting workshops.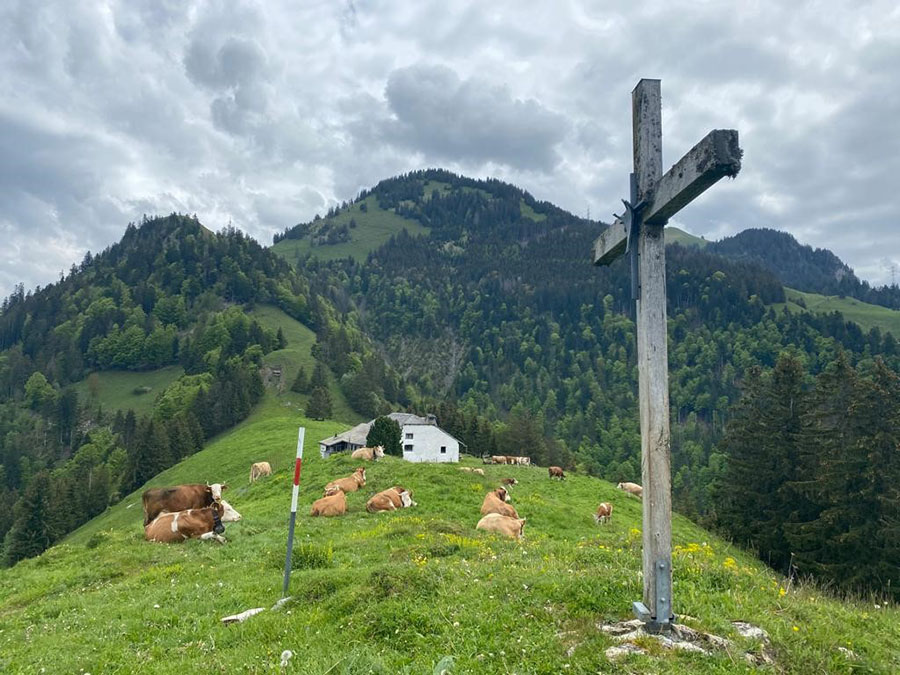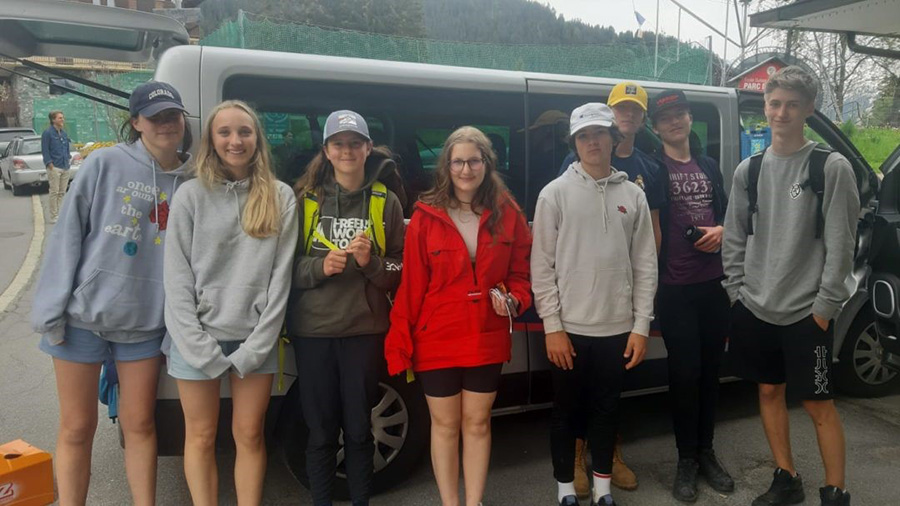 There was an Olympic-sized swimming pool, which was welcome after the first of many long, sweaty hikes. In the evenings we played frisbee, prepared for our end-of-year show, and chatted in our tents (although not too late as we were up with the sunrise every morning).
The itinerary and activities were planned by our fantastic mountain leader, Mélanie, who is native to the region. Not only did she know the ins and outs of the Pays d'Enhaut, she was also a dynamic and inspirational mountain guide who has left an imprint on every one of us. Our students were very well-behaved indeed, and they were able to strengthen bonds between each other within our already close-knit secondary school community.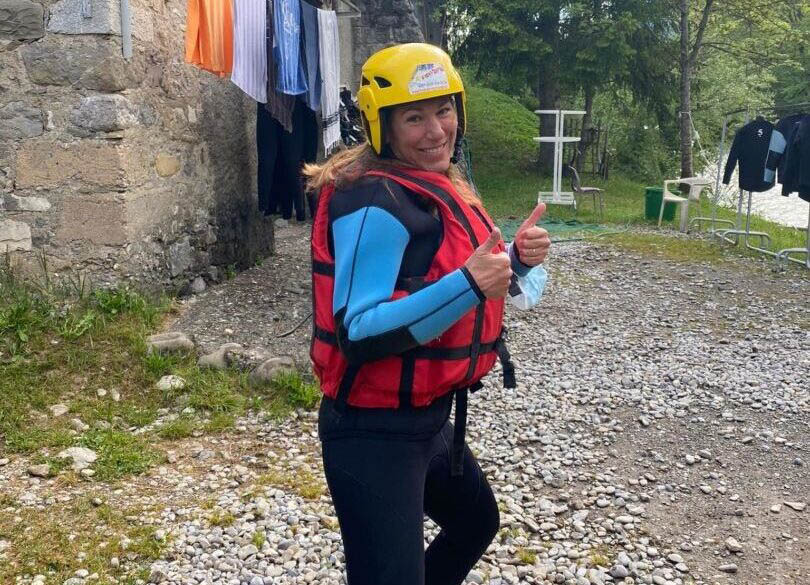 Here are some highlights from Mélanie's itinerary:
Départ de Verbier 7h00
Arrivée à La Lécherette 9h00
Itinéraire de randonnée de 10km / 200 D+ et 600 D- / Petite pause picnic au camping
Début des activités découpage 16h00
Jeu de piste dans le village de Château-d'Oex 16h30-17h30
Retour au camping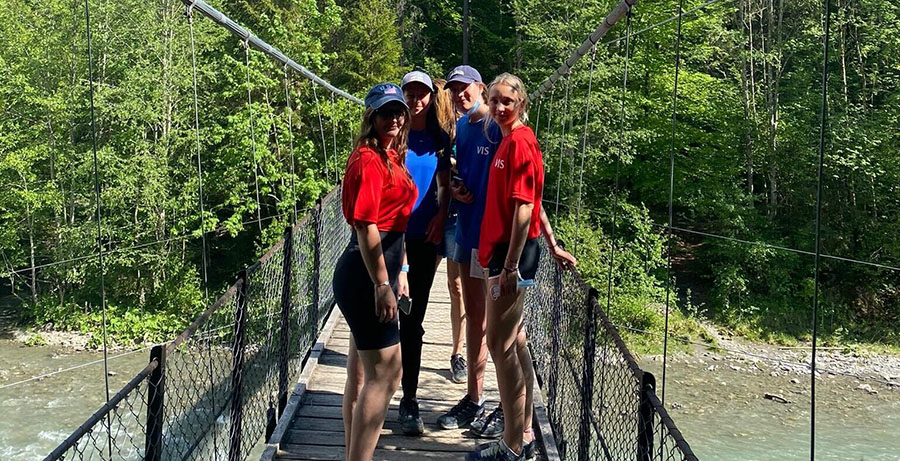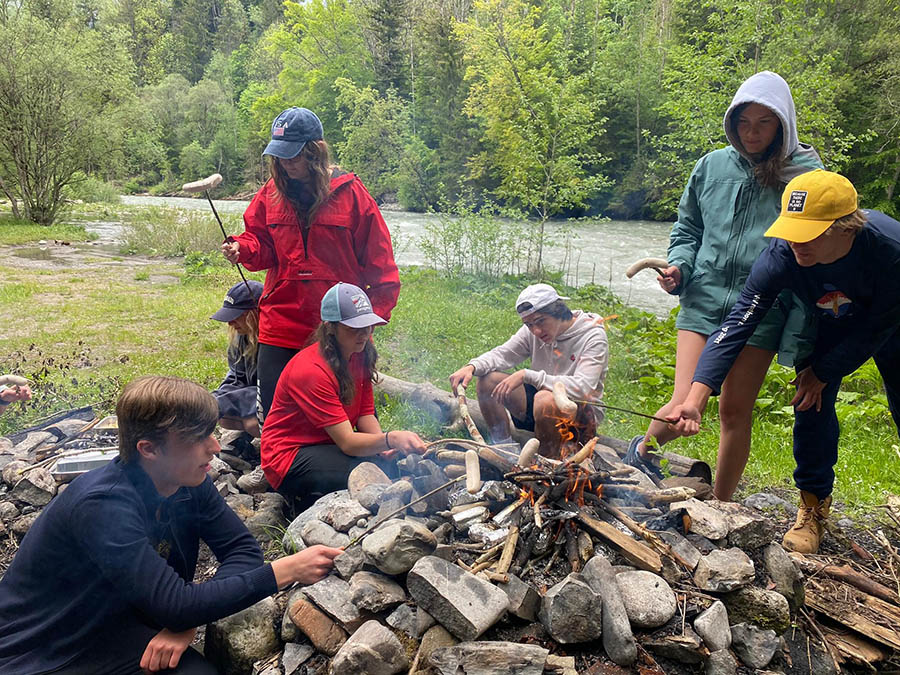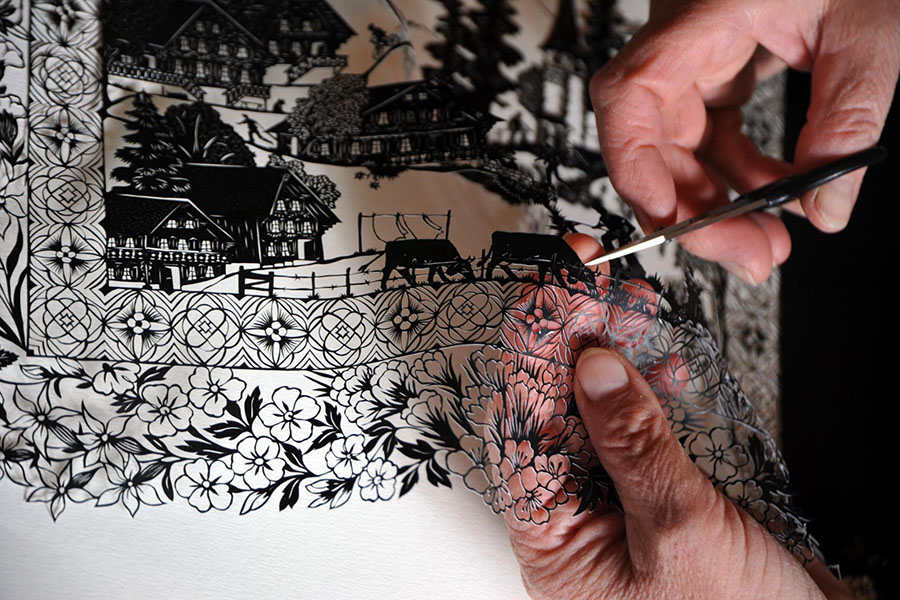 What better way to discover our host region than arriving by foot? The first day began with a relatively easy hike en route to our campsite, with beautiful views of the Pays-d'en Haut. Along the way, the students were introduced to the fauna and flora of the region. After a quick lunch at our campsite, we visited one of the historical and emblematic sites of Château-d'Oex to discover 'découpage' or 'cutting art'–an ancestral art of the region. We ended our day with a fun treasure hunt of the village and swimming in the campground's Olympic-sized pool.
"Rivière Aventure" Rafting 9h00 – 12h00
Menu 3 plats autour du feu 12h45-14h00
Itinéraire de randonnée de 7km / 300D+ / 2h30
Retour au camping 17h30
We went rafting, which was absolutely a highlight of our trip!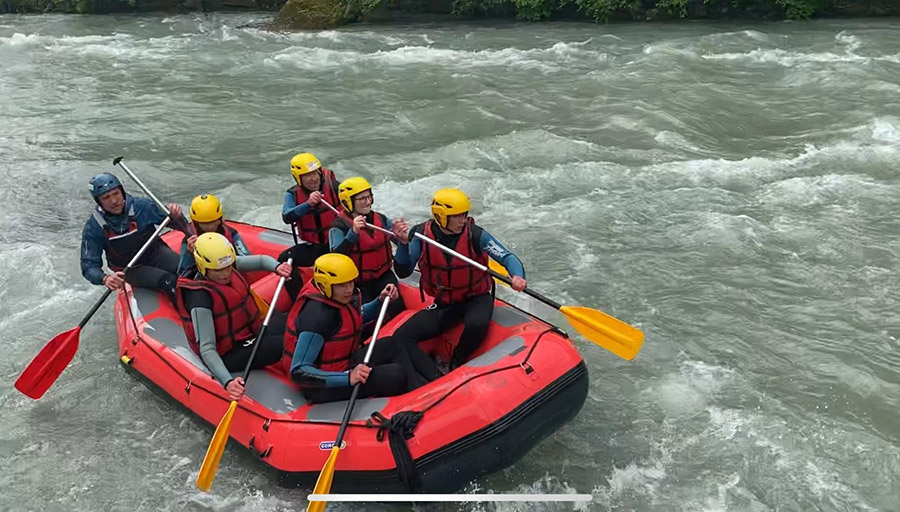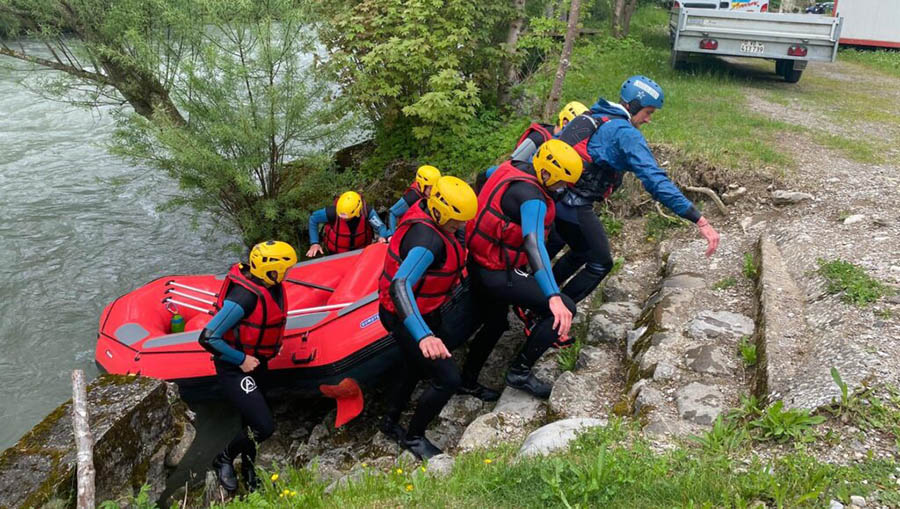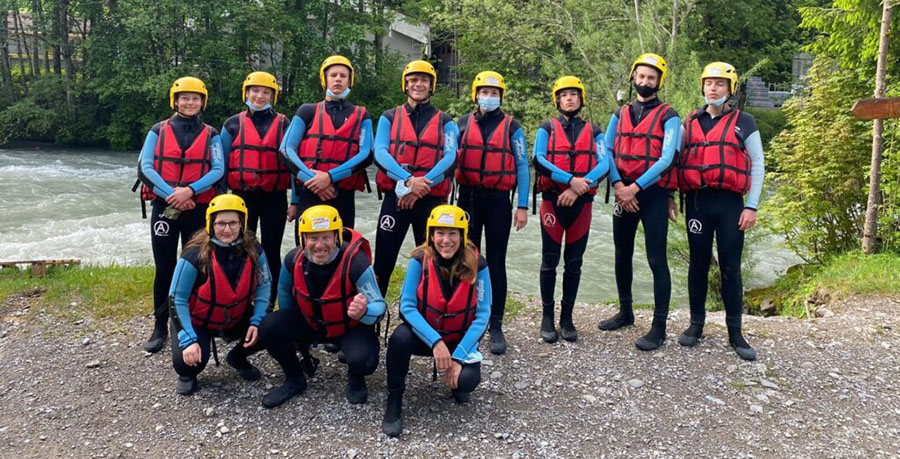 For the last day, the students were the guides! They prepared the itinerary themselves after having learned how to read and understand a hiking map. We stopped at an alpage to enjoy a yummy local cheese dish cooked for us by local farmer and cheese-producer, Pipo. Before heading home, we visited the famous wooden Baltus house in Rossinière.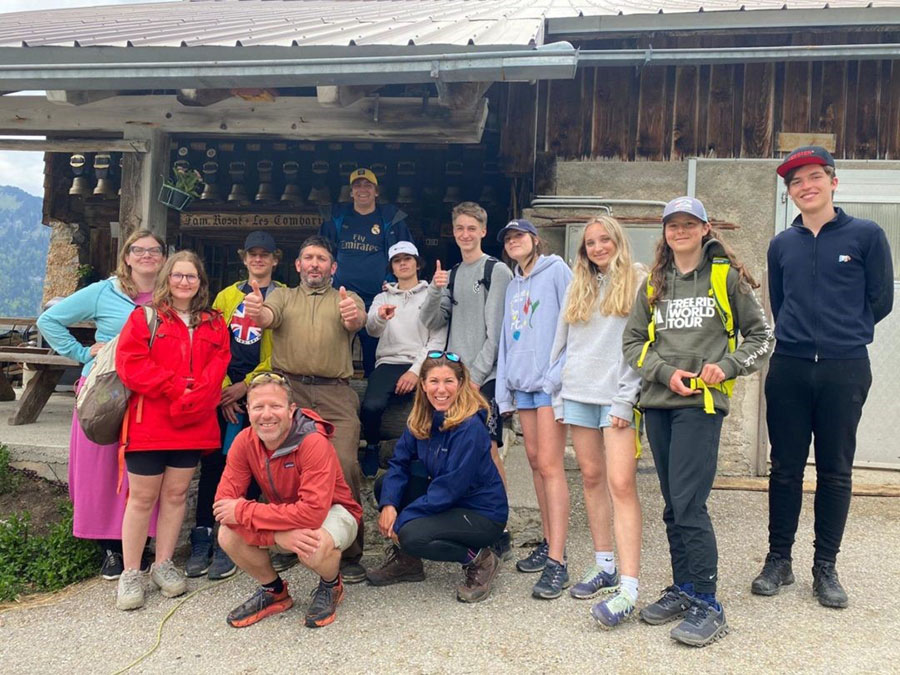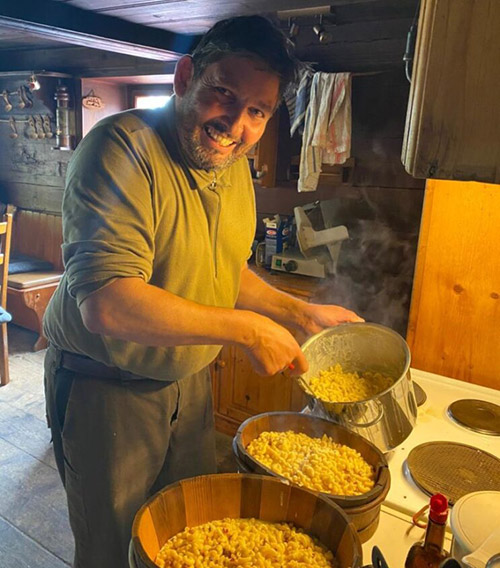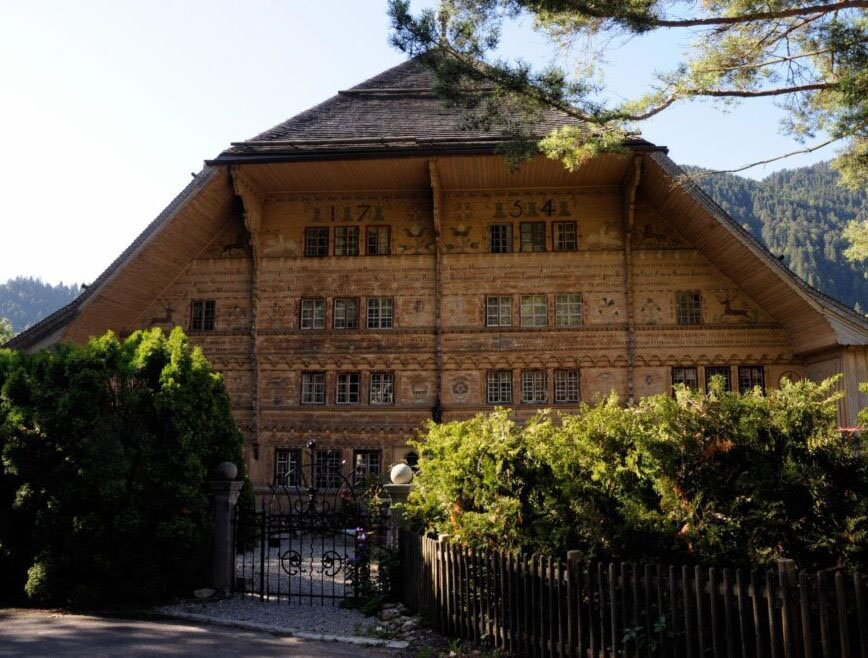 Our lower Secondary students also experienced two fantastic outings
Adventure Park in Aigle and Urban Art at Couvert de Charançon
The students in Class E were accompanied by Mrs. Martin, Miss Broccard, and Mrs. Esteves on a fantastic day out to Parc Aventure in Aigle, Vaud. Here are some highlights:
We started the day doing a Parcours vita…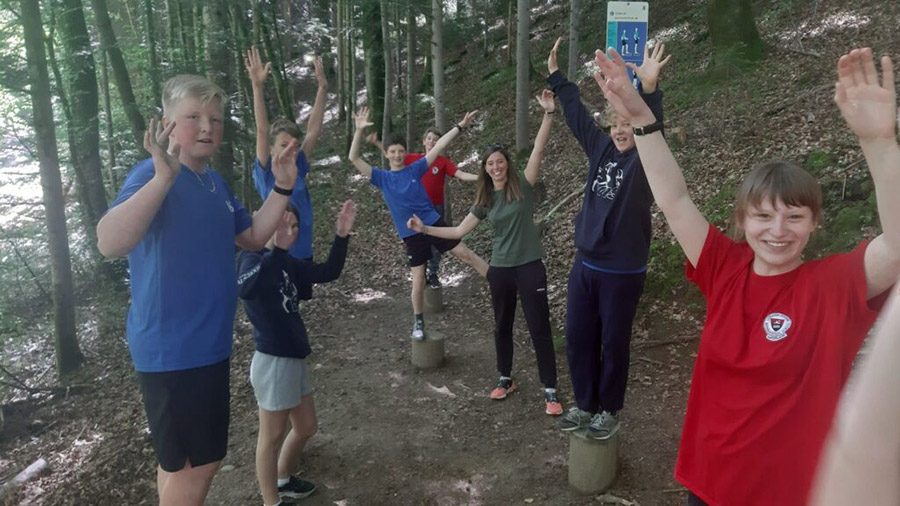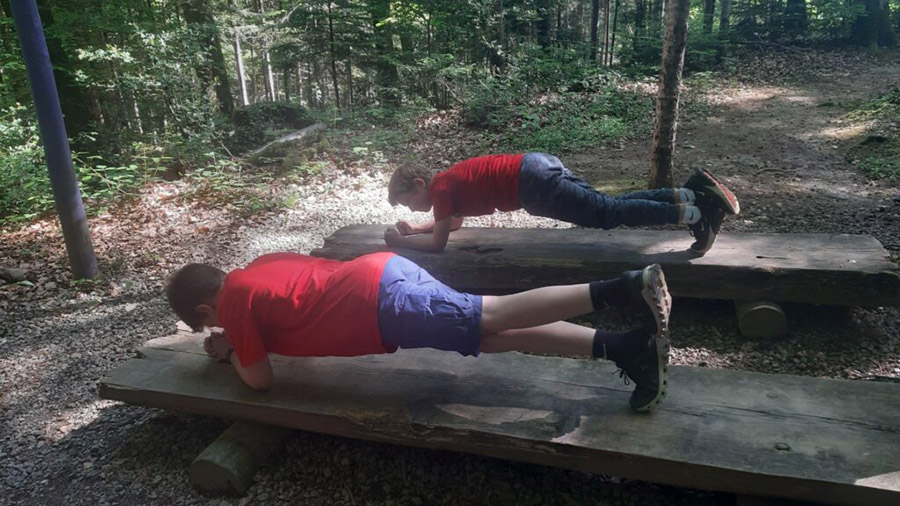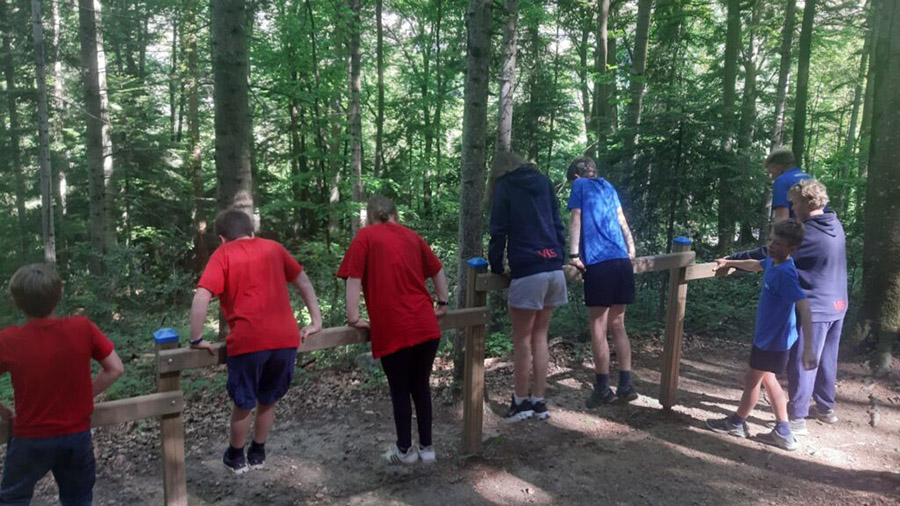 After that, we had a snack under a tree in the shade, as it was an amazingly sunny day. Some of the monkeys preferred to eat their snack at the top of the tree, as you can see in the pictures below: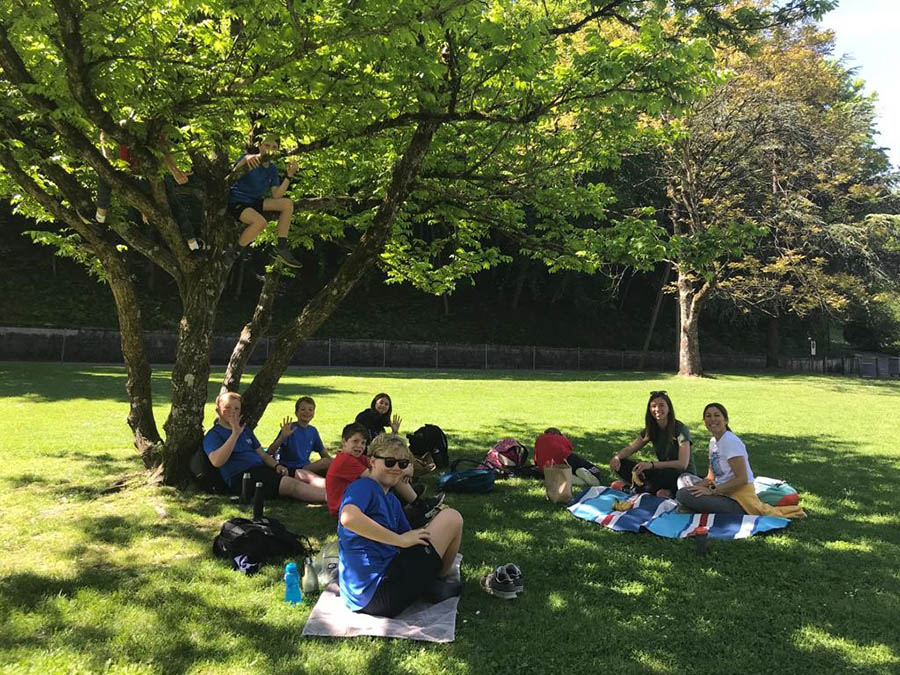 We played dodgeball and even took part in a crisp-eating challenge in which the students had to try different types of crisps and determine which flavour they were eating (a bit difficult as they were Spanish crisps and not the usual flavours).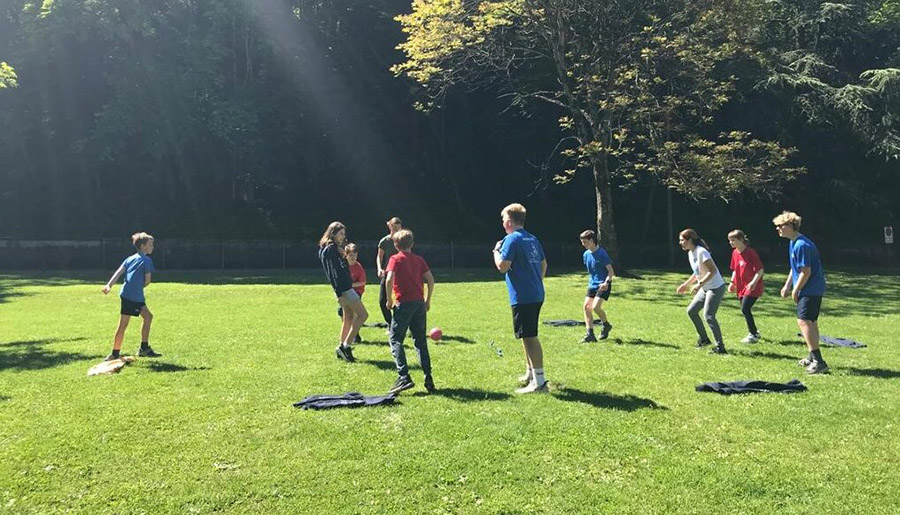 As it was very hot, we played with water balloons. After lunch, we went into the adventure park, which was fantastic!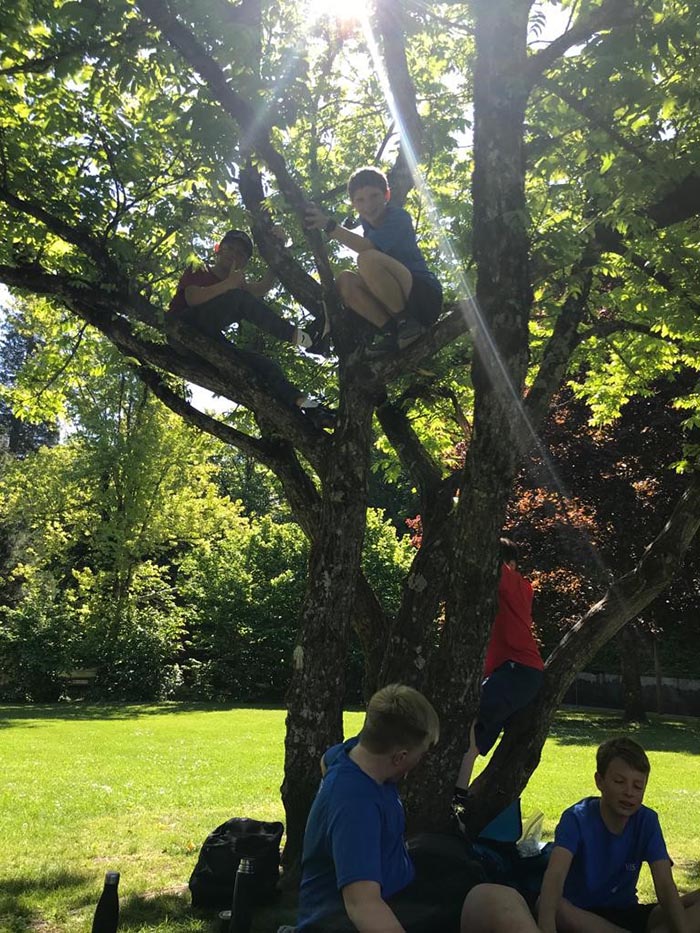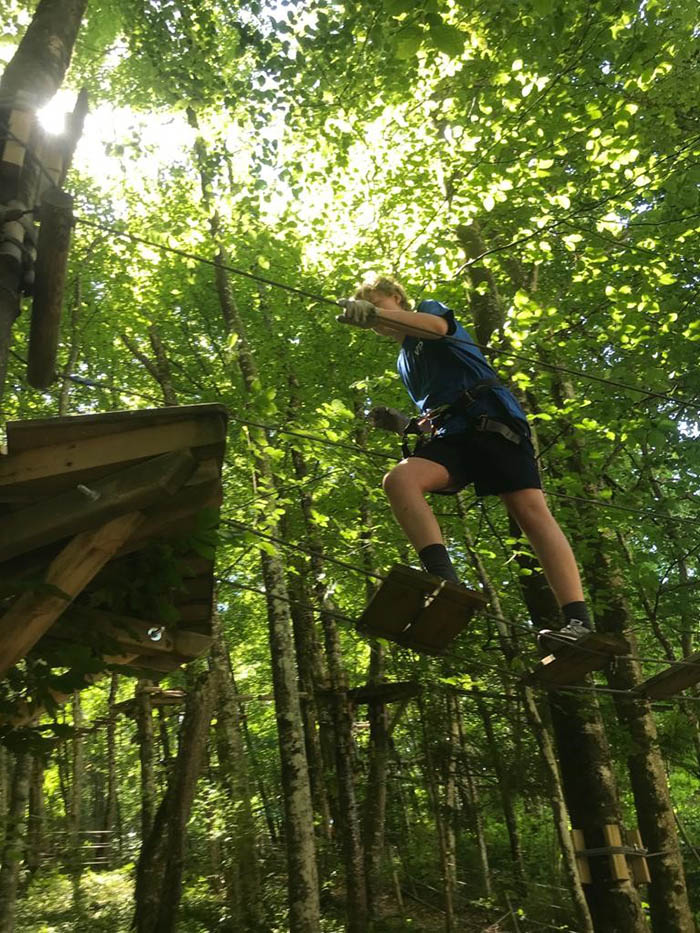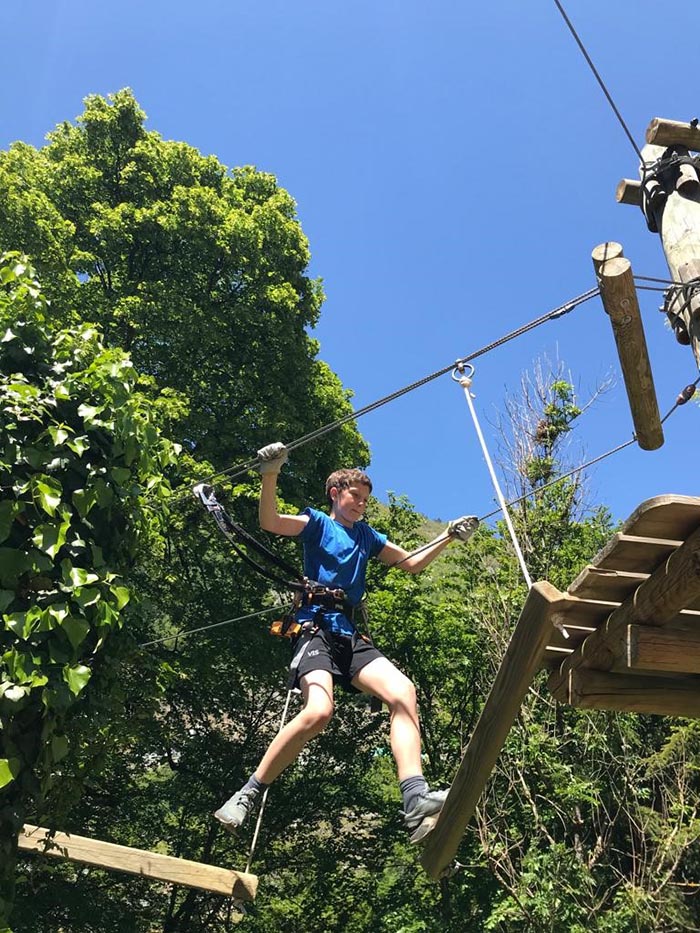 Class E showed excellent teamwork and very good behaviour. Miss Broccard, Mrs. Martin, and Mrs. Esteves enjoyed the day very much, and want to thank you, Class E, for being such an amazing class filled with energy and enthusiasm.
Thank you, Class E!
Class E also went to the Couvert de Charançon to do an Urban Art workshop with some other children from the area. Led by Verbier International School's art teacher and local artist, Kiki Thompson, they created spray-painted t-shirts, and were thrilled with the results!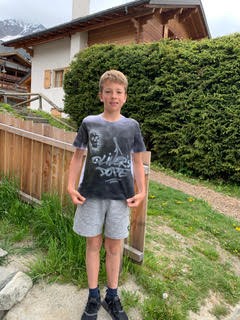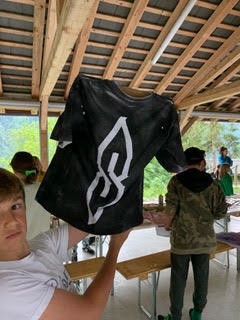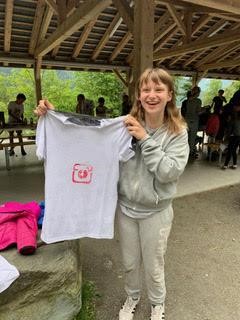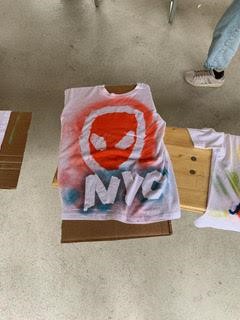 We look forward to more excursions with the students of Verbier International School in the coming year!