LET'S GO TO THE MOUNTAINS WITH VERBIER INTERNATIONAL SCHOOL!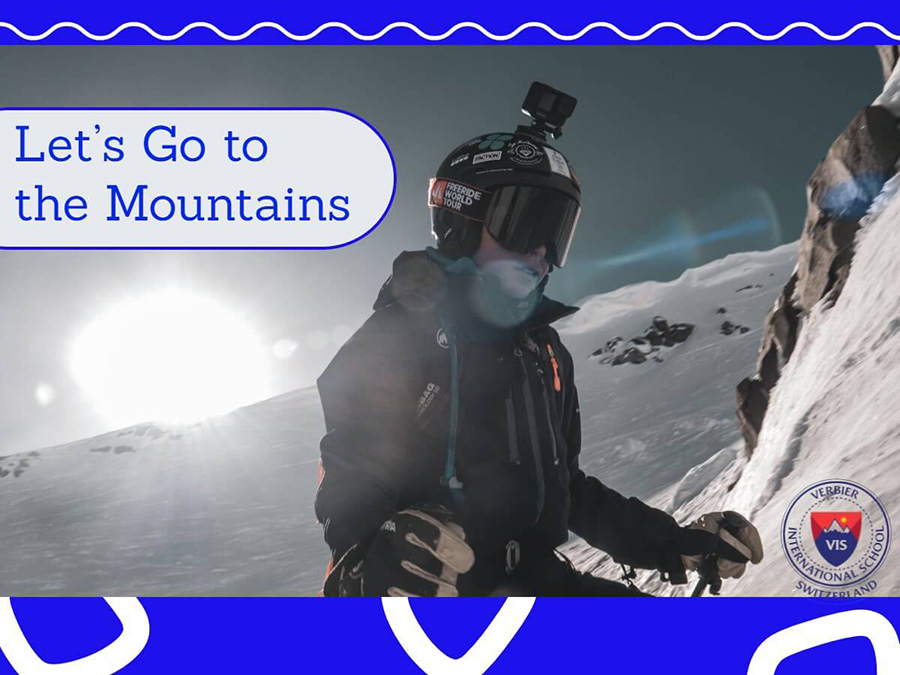 Exploring the mountains can be beneficial for children. Apart from appreciating the environment and enhancing their fitness, mountaineering helps build self-confidence and independence skills. Caroline George, a professional alpinist, tells more about her experience spending time with students in the mountains.
At Verbier International School, many students get to participate in our free ride academy, where Caroline George, mountain guide extraordinaire, brings them to spots on the mountain that they usually would not get to see. How lucky to be able to grow up with this opportunity to venture to powder and incredible views.
My name is Caroline George, and I am a mountain guide and professional alpinists based in Colleges. Together with my husband Adam George, we run a niche guiding business, ww.intothemountains.com. We are very passionate about our personal and professional time in the mountains. We are parents to a little girl called Olivia.
I was recently asked the following question: "How can we improve the relationship between people and their environment? » My answer was simply this: « Education, education, education.» My main job as a mountain guide is to keep people safe in the mountains. I can educate them a little, make them appreciate their environment and nature, but it is hard to change the habits of adult humans.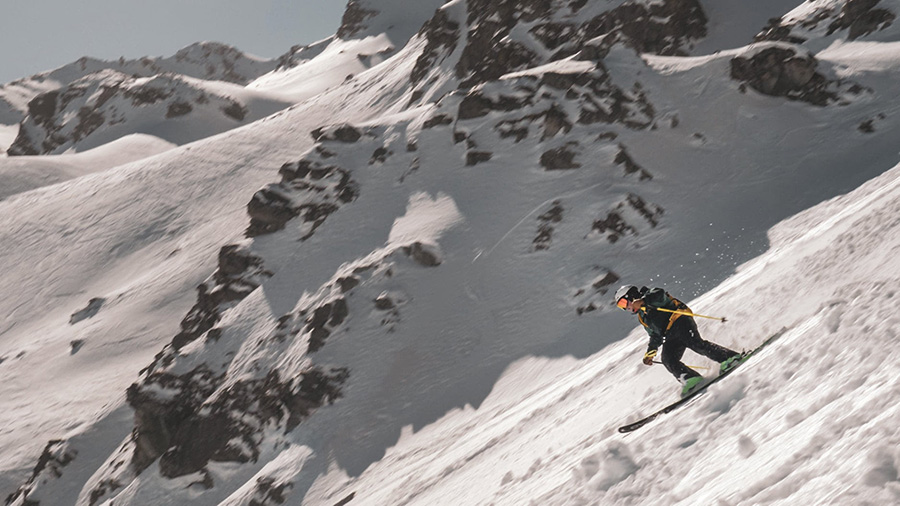 Young children, though, are growing up in a more aware society of the importance of protecting our environment. And it is by having a relationship with that environment that we can genuinely appreciate how fragile it is, how great it is, how powerful it can be, and how much it can impact our lives. We care about the things that we love.
By taking children into the mountains, I strive to establish a relationship between them and the nature that they play in but also use nature for them to reach their human potential. While free riding, the kids like to jump off cliffs, and through their desire, they learn what feels safe or not, the height, self-confidence by knowing when to say yes or no.
When ski touring, the children learn that working hard toward a goal gets you a nice reward in the form of a pristine powder run or, more simply, the personal satisfaction of having pushed through what felt uncomfortable: going up uphill, braving the elements – snow, wind, sun, etc. and also pushing through for the success of the team.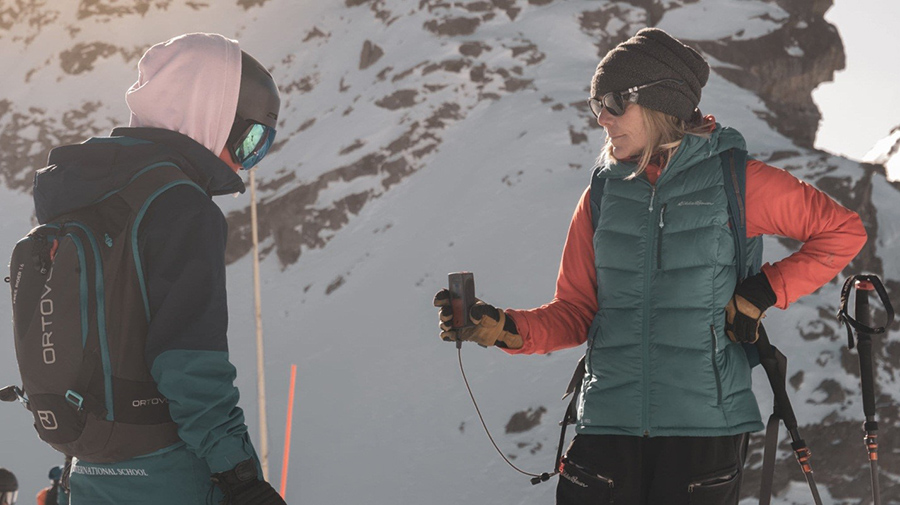 They also learn empathy when someone is hurting and need their help: this winter, the team spent an hour digging for the lost ski of one of the participants, offered emotional support when one of them suffered from an asthma crisis, learned patience while waiting for a slower teammate while the slower people learned frustration for feeling like they were slower or had to compromise with the choice of an itinerary.
During our ski tours, we learn to assess and mitigate risks in the mountains as a tool that can serve them to be better mountain people in the future. In climbing, they learn to trust their lives in their friend's hands, whereas the belayer learns the responsibility to hold a life in their hands.
They also learn decision-making, body movement, and coordination in a vertical plane, something very few sports can provide. More importantly, they learn that being immersed in nature and pushing your body and mind provides an instant reward of bliss and creates lifelong bonds with your friends and a deep connection to and trust in your inner potential.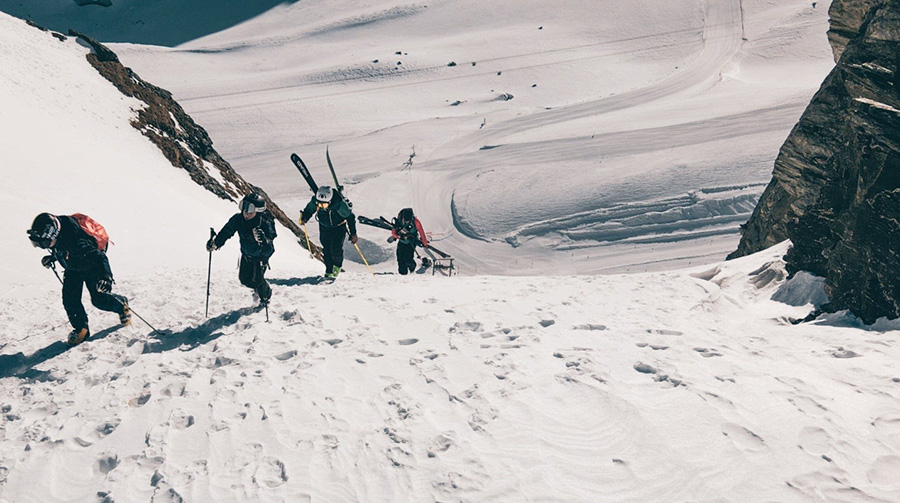 If you are a beginner, you should begin with alpine mountaineering. We recommend that students start with easy routes on low attitudes. They can then pursue more complex paths as their experience develops.