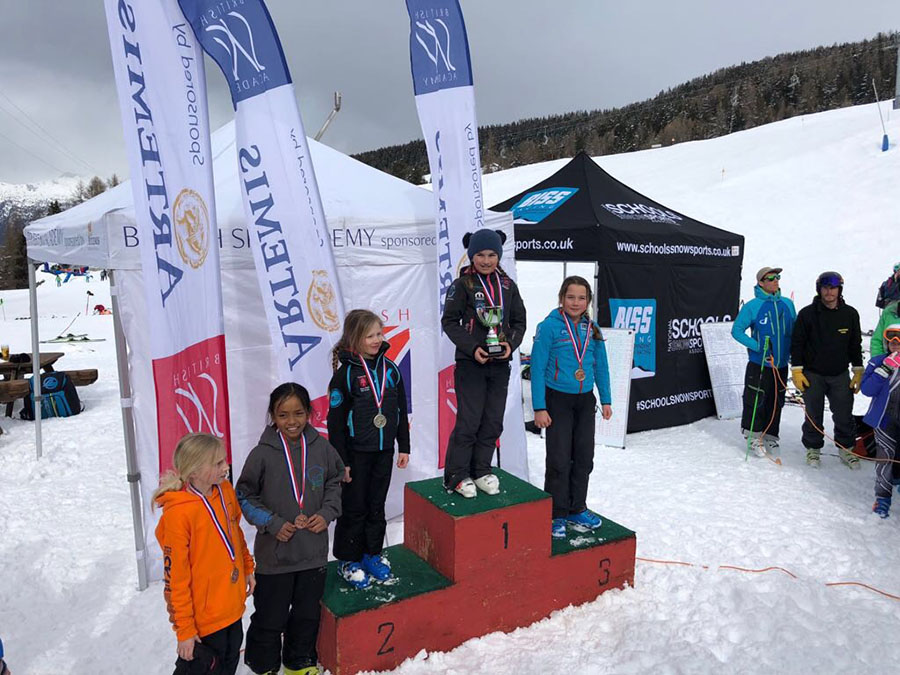 Skiing can be many things. It can be a recreational activity, a means of transport, or a competitive sport during winter. During skiing, participants glide on snow using skis. If you are passionate about skiing, you will be surprised to learn that competitive skiing activities are acknowledged by international bodies such as the international ski federation and the International Olympic committee.
If you have just started ski lessons, you may want to know that while learning how to ski is easy, mastering the art can be a daunting task. That's why you need professional and experienced trainers who will walk with you throughout the journey with utmost patience and skill.
Did you know you can turn your passion for skiing into a career? The LVIS ski academy offers a comprehensive ski training session for both novice skiers who are committed to enhancing their skiing skills, as well as already experienced individuals who want to scale their careers and become ski instructors.
The training program runs for is throughout the whole winter where the students (athletes) train 4 afternoons a week and will compete in 10 to 15 races. This program will furnish you the techniques. The instructors are committed to helping students convert their love for skiing into a fulfilling professional career.
WHO DOES THE LVIS SKI PROGRAM TARGET?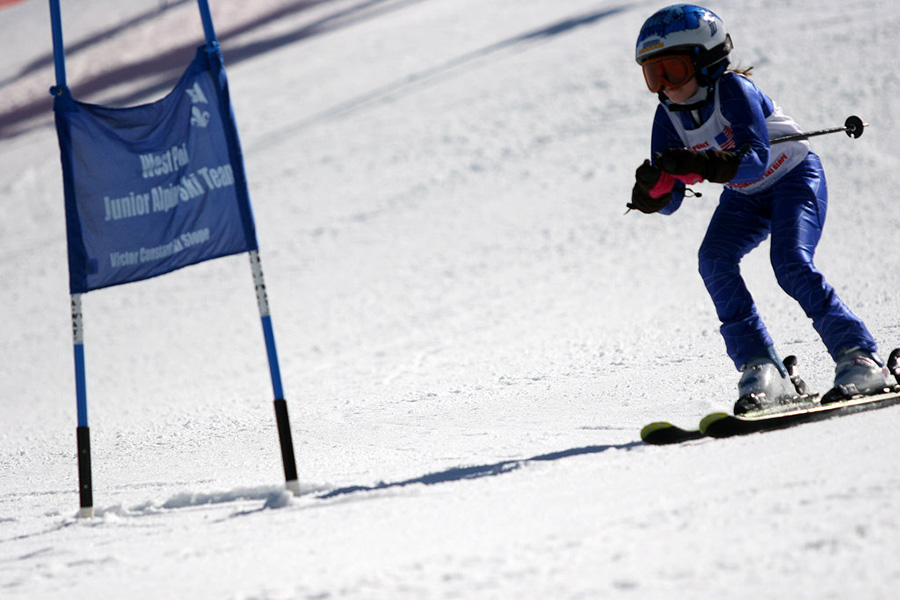 The program targets young children from the age of 3 and the youth aged between 11 and 16 years old. It varies depending on the age group and skill level. For instance, children aged between 3 to 6 years will join the learning club where they receive basic lessons to prepare them for the next level.
When the children turn seven years of age, they transition to the ski club which hosts children from between 7 to 10 years old. The ski club is slightly detailed and the child will have 2 half days of fun skiing activities. Both the instructors and students have to work hard in this category to adequately prepare for the task at hand: that is: moving from the racing club and graduating into the elite racing team.
The cadets' schedule for your children in the ski club will include 10 races and 5 race days. When the participants successfully move to the next level which in this case is the elite racing team, they will need to work extra hard to excel. Here, the youth will be exposed to a comprehensive racing program
UNDERSTANDING THE SKI PROGRAM TRAINERS?
The ski program is led by a group of dedicated and passionate trainers who have accumulated a well of experience throughout their careers. Petr Pavlovic, a family man, father of two who is conversant with English, French, and Tchek languages is the head ski coach. Having previously participated in the national level ski racing in the Tchek Republik, he prides himself in having an exclusive understanding of the sport.
Currently, he is a ski professor with Brevet Federal and has been teaching at the Verbier ski school since the year 2001. He is also a national level athlete in climbing and running, an ISTA and CIME instructor, and an expert kids ski trainer. Fred Surma is not only a personal trainer, but he also owns a (Brevet Fédéral Sports de Neige) Federal snow sports certificate.
Fred is also an experienced fitness training instructor and a chef technique SSBS. He is active in various outdoor sports such as downhill cross country, MTB enduro, and trail running. Him being a father of three, he is passionate about children and you can be sure that your children will benefit from attending his training sessions.
The LVIS Ski Academy Program which involves summer fall ski training which will run for one weekend a month and which will take place in either Zermatt or Saas Fee. This will take place anywhere between September to December and attendees will tackle racing basics and gate training.
Participants under the able hands of professional and experienced coaches will have 2-day blocks every fortnight. The rigorous ski racing training programs will begin in January 4 afternoons a week. These will involve 3 half racing days, 4 half skiing days per week, and 1 half day to enhance skiing skills such as freestyle, freeride, telemark, and touring. However, the state of the snow will play a major role in determining the success of this program.
WHAT DOES THE SKI ACADEMY SEEK TO ACHEIVE?
With the help of our experienced trainers and coaches, young children and the youth will master the art of being self-confident, punctual, organized, consistent, respectful, and commitment to excel in both their ski and academic activities. These factors are key to helping your young athlete understand high-level athlete practices. Learners will also be seeking to attain 22 half days of physical training both during winter and autumn in a bid to attain a 45% minimum score at power test.
Our coaches take time to study every participant and identify their potential. From their findings, they are able to set a progression level for each participant which they should strive to reach 3 times every year.
Of course, the teachers, coaches, and fellow athletes are committed to ensuring that everyone succeeds. Seeing the laid down standards at the ski academy, participants are always willing to assist one another to conquer major milestones.
WHY IS THE SKI ACADEMY IMPORTANT?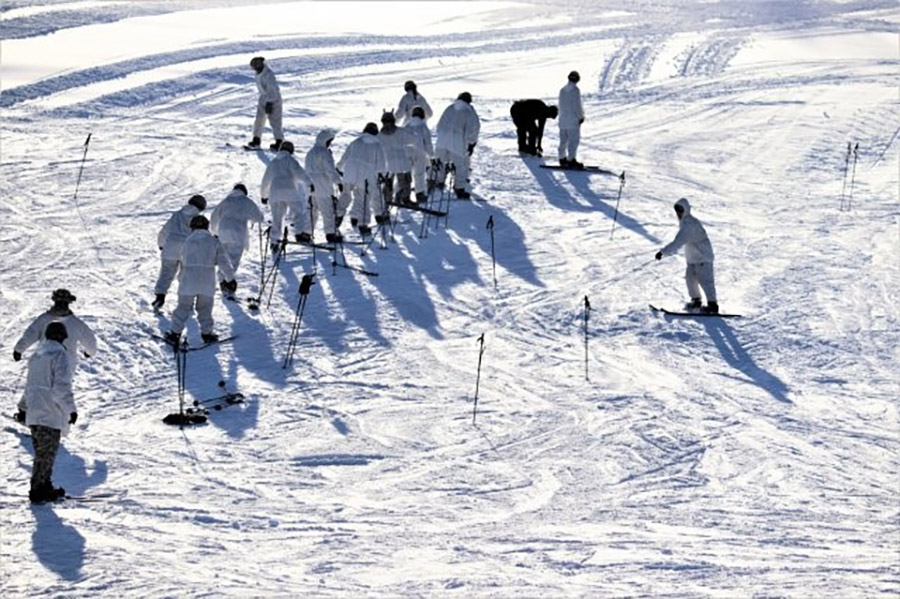 The ski academy provides learners with an opportunity to display their talents and skills. Coaches and trainers also get a chance to identify talented students and choose the most passionate students aged between 11 and 16 years old to take part in the elite ski racing program.
Participating in the elite program is not only beneficial to the students, but it develops a unique year for the school for both academic and sports program in the academy. Students must learn the French language taught at the academy seeing that nonacademic activities are taught in French. Student's motivation will determine whether or not they will be proposed to participate in the regional or national selections.
HOW WILL THE SKI ACADEMY BENEFIT STUDENTS?
While academic activities are critical, students need to engage in fun and exciting nonacademic practices for an all-around experience. The LVIS ski academy is committed to instilling an all-around mentality in students. Attending the academy is, therefore, beneficial because it will :
Inspire students and encourage them to get out of their comfort zones by trying new things
Teach them how to respect each other and help them understand the importance of connecting
with others and forming new friendships
Motivate them to work hard to achieve their goals
Help them master the art of working as a team and pushing the limits to enhance their
performance and succeed in what they set themselves to do
To participate in the LVIS elite race team, each athlete will need to contribute a total amount of at least 4,000 CHF. however, this cost is subject to change anytime before the onset of the program.
WHAT HAPPENS DURING THE SELECTION PROCESS?
For students to be selected for the elite ski racing program, they should be between the ages of 11 and 16 years old. They should be committed to excelling in the Technical ski test overseen by a Swiss snow sports expert.
WHAT ABOUT THE ADMISSION AND SELECTION CRITERIA?
Our coaches and trainers will consider various factors before selecting students for the elite ski racing team. The ultimate student should be self-determined, possess robust racing skills, have excellent studying skills, be in a great all-round physical condition, be strongly motivated, and have the passion to remain committed to the task at hand.
WHAT IS EXPECTED OF THE STUDENTS?
Once students are selected to join the team, they have to show their commitment by not only attending all the trainings but also by enhancing their academic performance. Here is what every student should keep in mind if they want to remain on the team.
They should be respectful to the coaches and fellow athletes
Uphold topnotch safety awareness
Display proper sportsmanship, fair play, and overall good conduct
Desist from using vulgar, profanity, gestures, and any other disrespectful language
Win honorably and lose with decorum
Handle all equipment with care
Refrain from bullying
Show respect to volunteers and officials participating in snow sports. Further, they should
understand that volunteers sacrifice their time to help them and their fellow athletes. If there
were no volunteers, the students would probably not participate in the snow sports.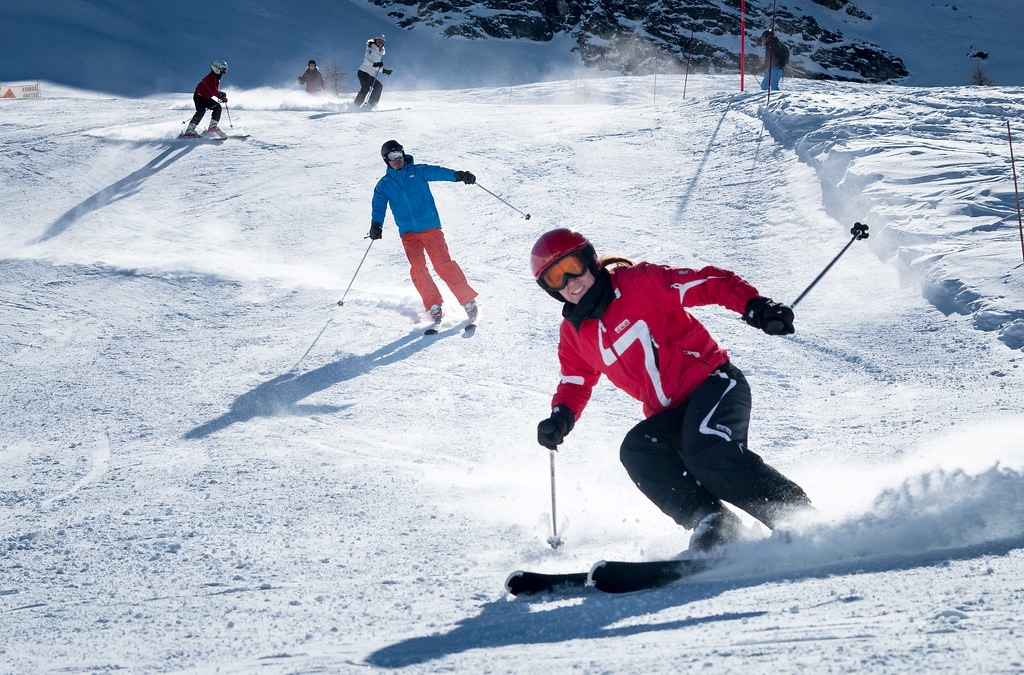 Taking skiing lessons is important regardless of the amount of training or skiing experience you have encountered. There is always something new to learn and LVIS coaches and trainers strive to enhance their skills in order to transfer the same to the students. One of the most exciting things when it comes to skiing is having fun in the mountains. Students enjoy the picturesque scenery of the mountains as well as bond with their friends.