AUTUMN TERM EXHIBITION SECONDARY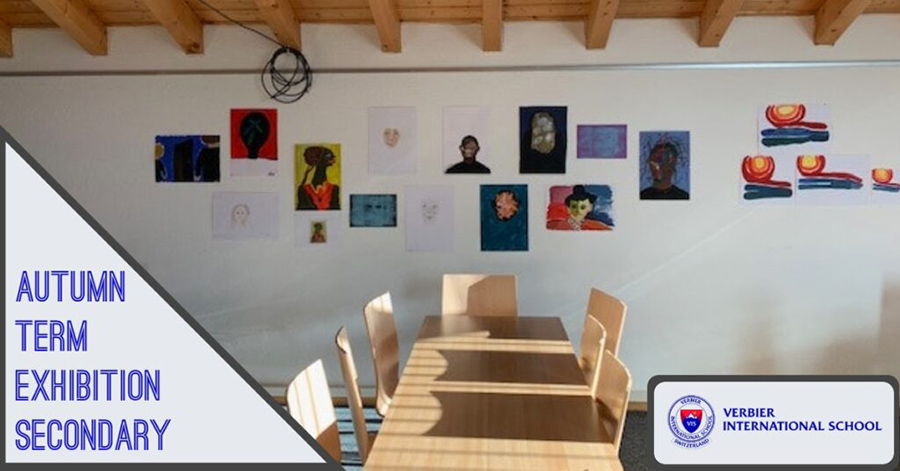 The Secondary School Autumn Term Art Exhibition was curated by Classes F and G. They decided to group the work of E, F, and G by themes: Portraits, Sunsets, Landscapes, Fruit, Plants, Christmas, Animals, and Abstract forms. Their choice was to juxtapose the techniques studied throughout the term. These techniques included: drawing, collage, painting, and printmaking.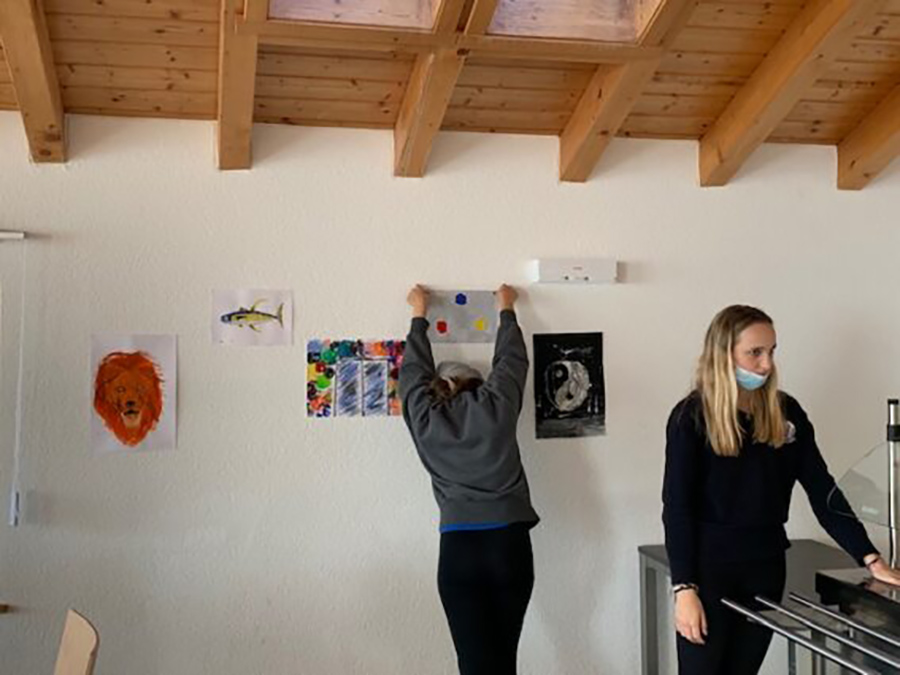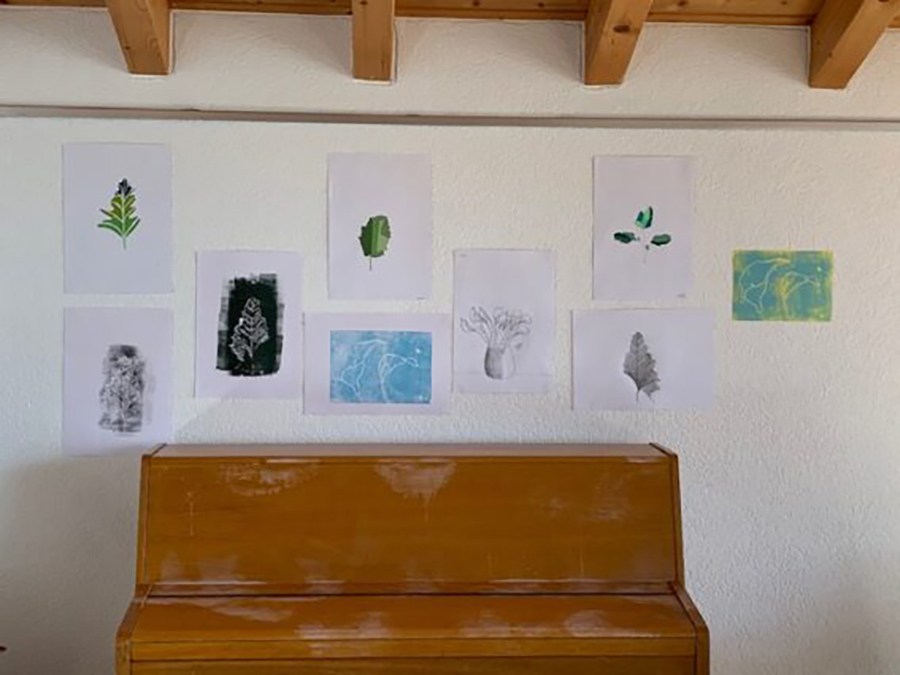 Class E focussed on 'Me, Myself and I', which not only included self-portraits but also autobiographical paintings of impressionable experiences, influenced by the work of Kiki Smith (currently exhibiting at the Musée Cantonale des Beaux-Arts in Lausanne). Much of the portraiture was influenced by Van Gogh's use of complementary colors and Joseph Lee's abstract portraits. They worked on one and two-point perspectives and ended the term with printmaking Christmas images.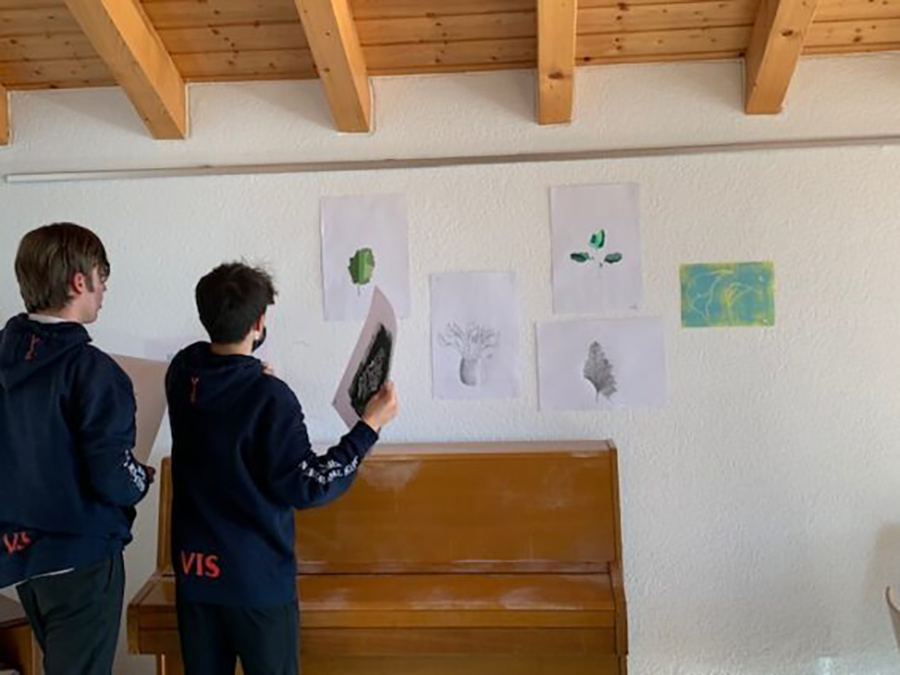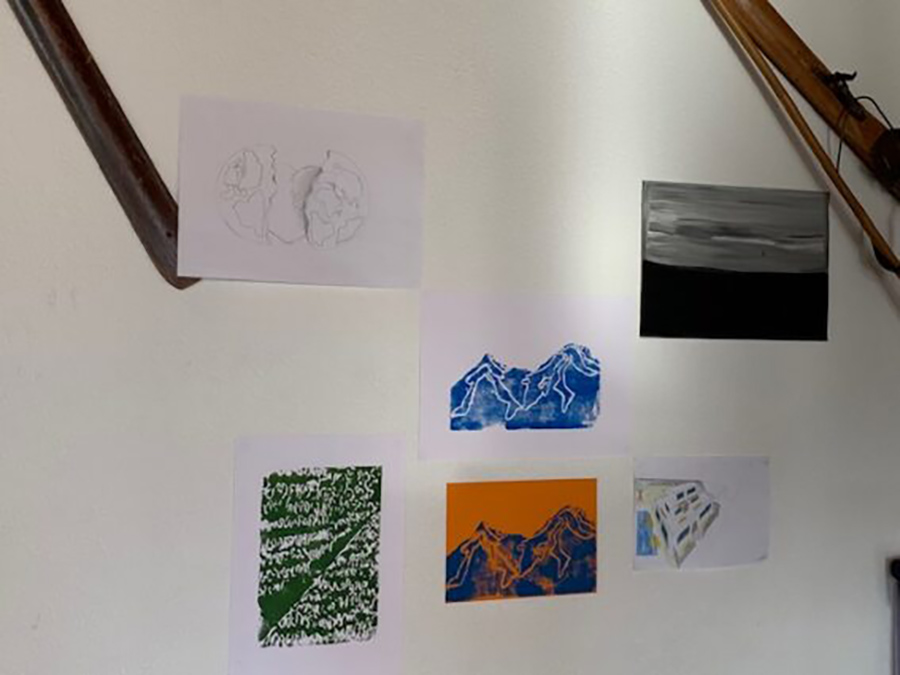 Class F and G focussed on the Natural World starting with still-life drawings and morphing into very successful still-life collages. They worked on mixing colors by copying images of paintings by Chris Ofili, Georgia O'Keefe, Henri Matisse, and Ferdinand Hodler.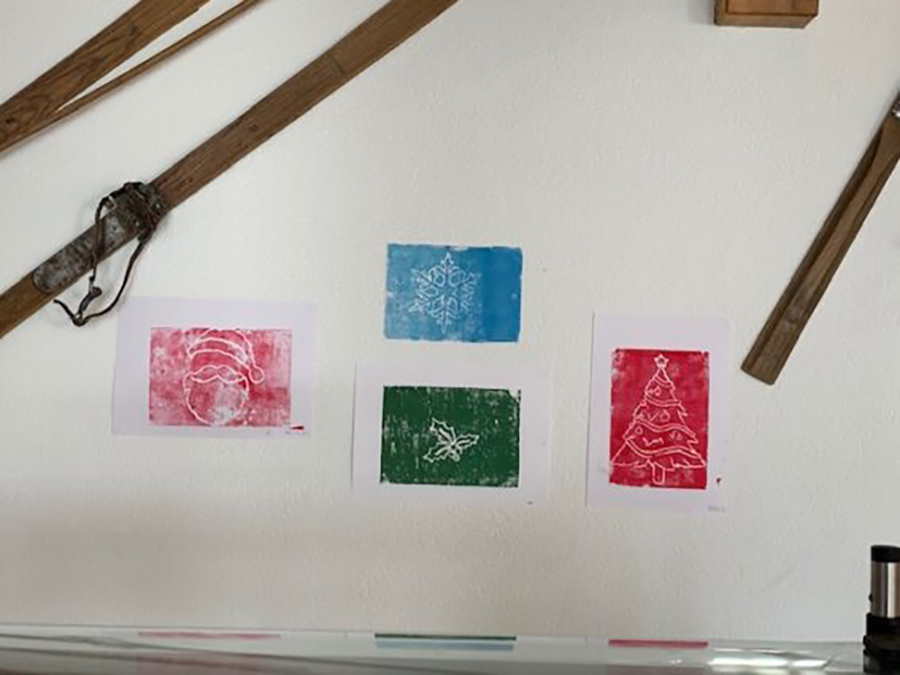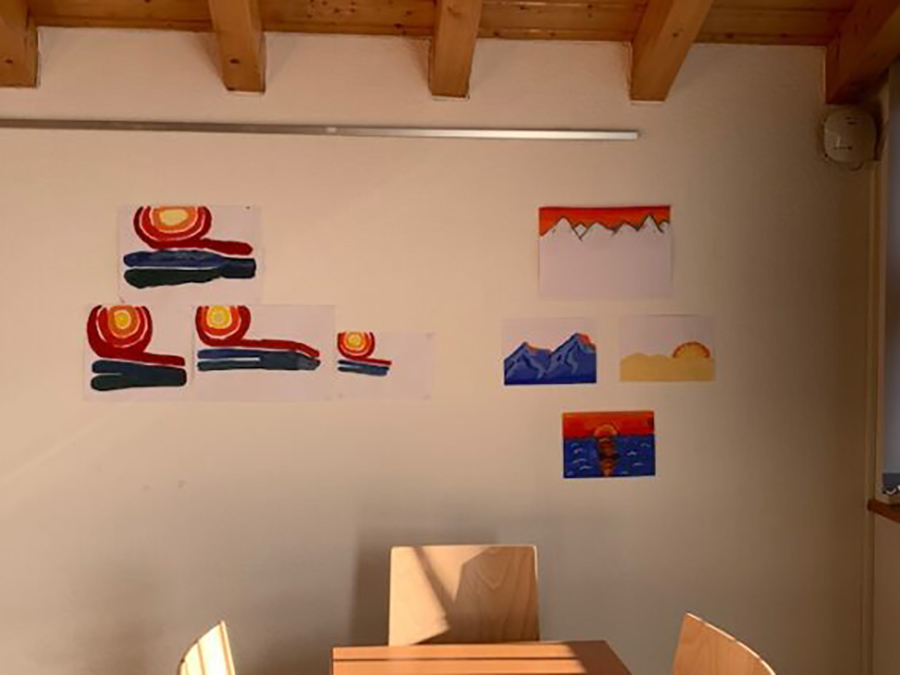 This also helped them to understand the composition of a painting, which is strongly portrayed in their printmaking. And, as mentioned earlier, this exhibition is the result of an introduction to curating class, which will hopefully help them to see exhibitions in a new light, from the curator's perspective, and understand the journey laid out for the spectator by the curator.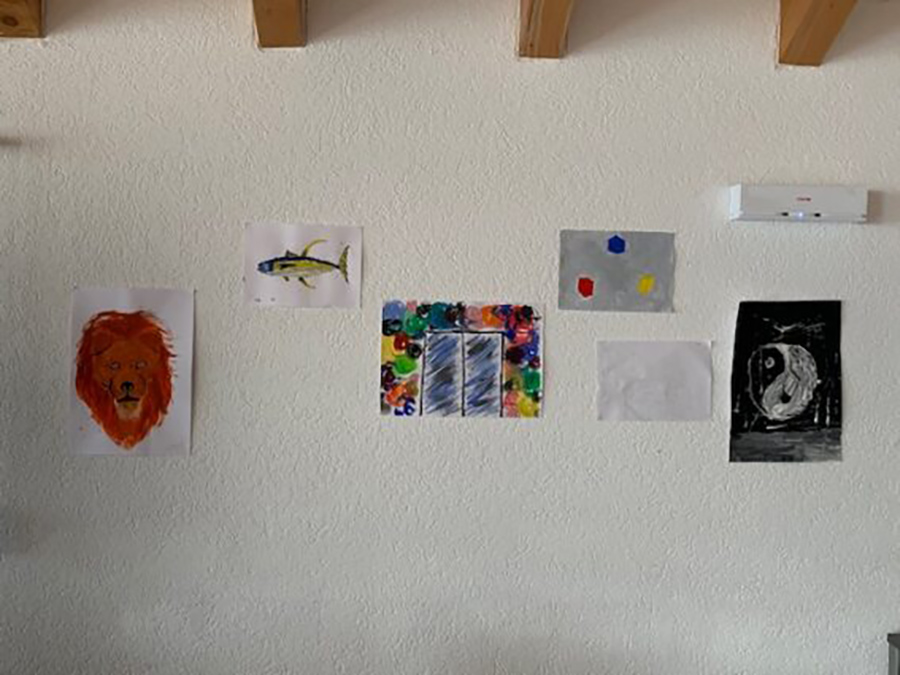 Kiki Thompson
This term we learned how to make prints, and it was really fun to put together a real art gallery. We learned how to be exact by organizing our work into themes. We were in 'ahs' and 'wows' when we finished!
Salina, Class F
We made an art gallery in the cafeteria with Classes E, F, and G's art work. We composed the gallery by theme and color.
Thomas, Class G